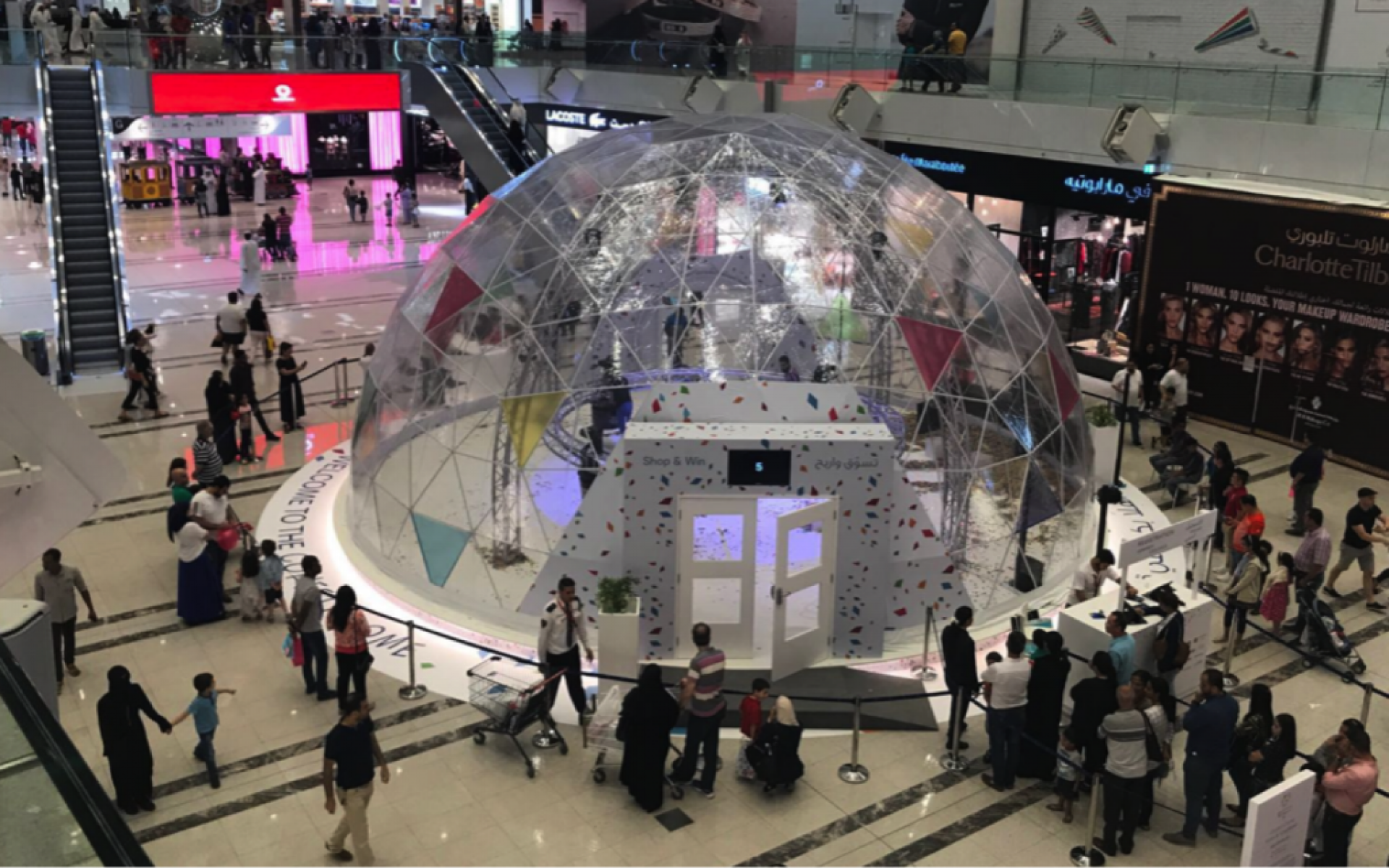 Doha Festival City
Doha Festival City

Confetti Dome
A unique, never-seen-before activation at Doha Festival City, the Confetti Dome was the talk of town among mall visitors.
fischerAppelt was tasked with the creation of a unique retail activation at Doha Festival City which had never been done in Doha before.
The concept was to build a massive transparent dome, in which visitors would be immersed in flying confetti.
The branded dome held 15 visitors at the same time who had one minute to pick special confetti from the swirling dome and claim prizes if they found the right confetti.