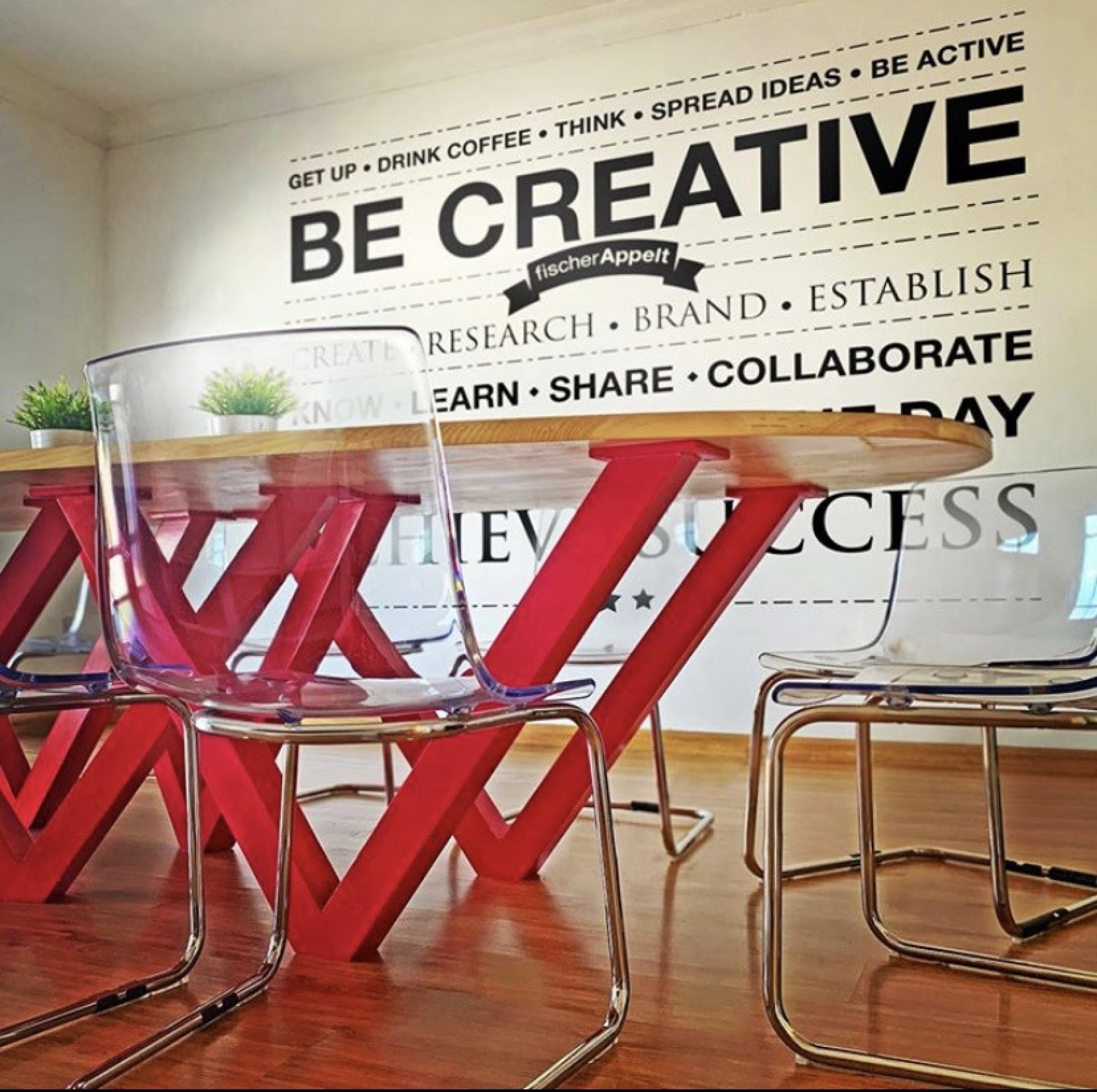 fischerAppelt Marketing is the associated Middle East representation of the fischerAppelt Group, delivering hundreds of successful projects and award-winning productions to high-profile clients and organizations across industry sectors in Qatar and the region since 2009.

The fischerAppelt Group is one of the leading owner-managed agency groups in Germany, driven by the ambition to put clients in the public eye, mouth and mind for more than 30 years. Today, this passion is shared by more than 700 employees at over 9 locations working in the core disciplines events, sports marketing, public relations, film production, advertising and branding.
More than 300 projects delivered across industry sectors.

15 nationalities and 18 spoken languages in our multinational team.

What we do
With our multinational team of experienced professionals from 15 different countries, we combine the excellence of a leading integrated international agency group with unmatched local and regional expertise.
Our key services:

Event Management
Digital Live Experiences
Film and media production
Integrated Marketing and Advertising
Sports Marketing and Sponsoring Activations
Brand and product promotion
Event Management
Our turnkey approach to creating and managing unique and memorable events starts with bespoke creative concepts, turns visions into reality with meticulous planning and project management and delivers outstanding results through our "what you see is what you get" approach.

We build exciting worlds. We bring messages to life. We create memorable content and lasting sensations. We inspire people and we turn brands into unique experiences. World-class results and promises kept - every time.

Digital Live Experiences
Digital experiences are among the most important drivers of future marketing - not just since the Coronavirus. But translating events into the digital realm is not a standardized process that works for every format. It's a process that must be carefully crafted and considered for every individual application.
From UI/UX concepts and multilingual designs to live audience engagement and user integration, from modular applications and bespoke platforms to hybrid events and mixed-reality content.
We don't create virtual events; we create custom-made digital live experiences, transforming traditional concepts into seamless user journeys. Success guaranteed.
Film and Media Production

fischerAppelt features one of the largest and most experienced production unit among agencies in Germany. Creative inception, storyboards, casting & crew, equipment, high-profile directors and homegrown talents, DOP and production teams—it's at our fingertips. And yours!
Our team in Qatar has extensive experiences in production management, local talent, cast & crew as well as managing approvals and permissions - a key factor to successful and efficient production. Our portfolio extends to high-quality set building from authentic traditional Qatari and Arabic sets and props to contemporary and international styles.
World-class creative resources, in-house editing and post-production, motion graphics and design round off a full-service production house to deliver your vision.
Integrated Marketing & Advertising
Creative Content connects all disciplines. Our creative heads always think with an integrated mindset, generating ideas that transcend events, advertising, communications, PR and more.
From concept to execution, we create engaging campaigns and visual worlds that connect brands with their audiences in Qatar and beyond.

Sports Marketing and Sponsoring Activations
The world of sports plays by its own rules. Marketing and Sponsoring activations, hospitality and promotion, from Football to Golf, every tournament, every cup and every tour has a different audience, attracts different brands and comes with different rules.
Our sports marketing experts provide in-depth insights, connections and consultancy to create the right sponsoring strategy, hospitality concept or on-ground activation.
And with the FIFA World Cup Qatar 2022 on the horizon, a partner that combines local expertise with international reach is invaluable.

Brand & Product Promotion
Promotions provide quality contacts, because personal contact with your target group is the most important thing your brand can achieve.
Whether launching or establishing your brand, increasing sales or generating contacts, we develop the right concept for you with sales and customer focus. To achieve this, we offer understanding of and proximity to the consumer.