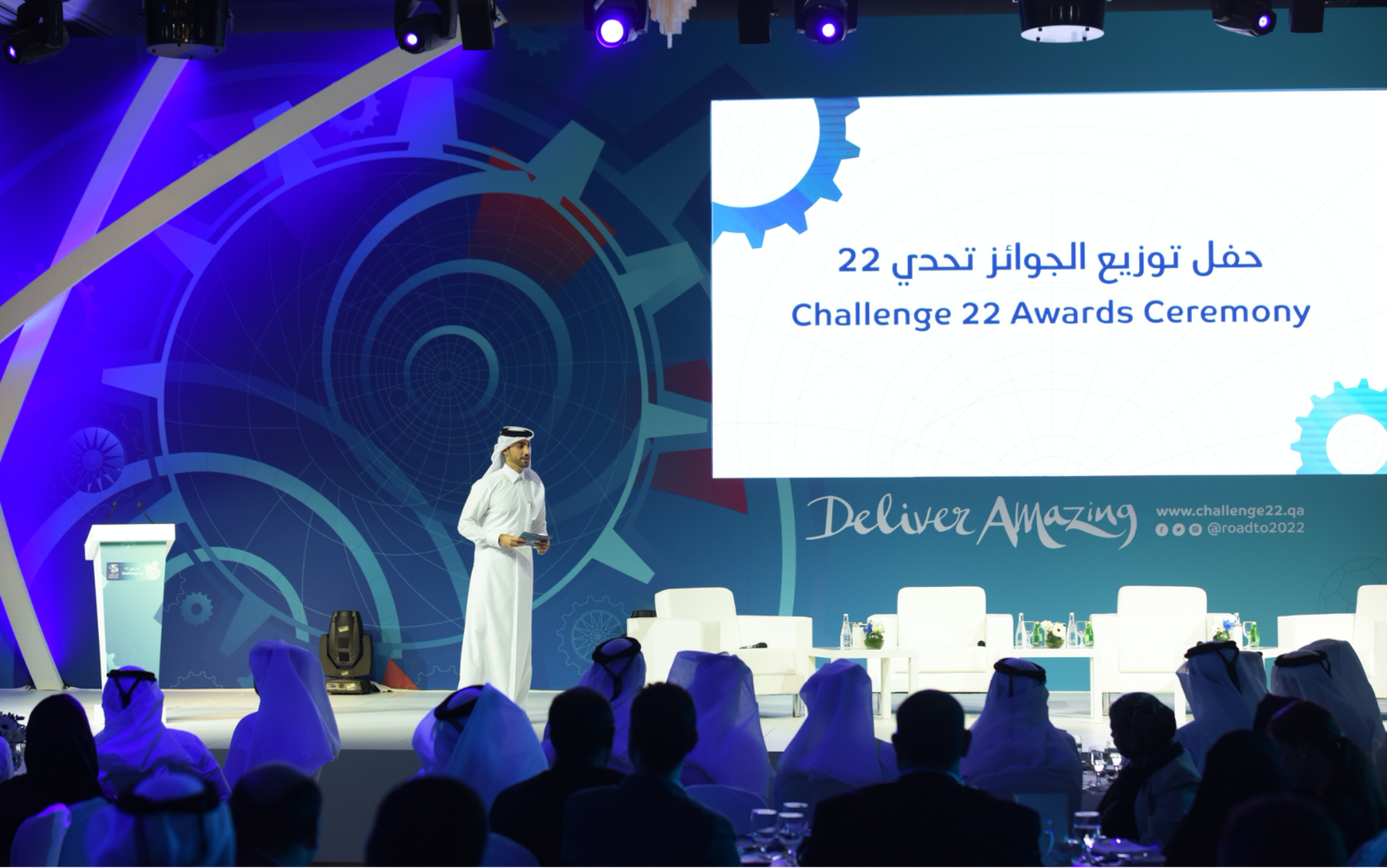 Supreme Committee for Delivery & Legacy
Challenge

22
Boosting innovation and entrepreneurship
The Final Event for the second Cycle of Challenge 22 was held on 20th November 2017 at the Four Seasons Hotel Doha.
The Task
Challenge 22 is a competitive innovation award program launched in 2015 by the Supreme Committee for Delivery & Legacy. It is 22 is one of the countless ways how the Supreme Committee for Delivery & Legacy is building a strong foundations for the delivery of a landmark FIFA World Cup 2022 in Qatar.
2017 was the second time the innovation award was awarded and fischerAppelt was tasked with the planning and management of the final event, during which the most promising innovations with the greatest potential to contribute to an amazing tournament in 2022 and beyond were to be awarded.
The Solution
From 18 – 20 November, workshops with the applicants were held at the Qatar National Convention Center, in which the eventual winners were determined. The winners were announced and awarded at the gala dinner at the Four Seasons Hotel on the final day of the cycle.
Along with the awards ceremony, the gala dinner featured a keynote speach was held by Randi Zuckerberg, sister of facebook founder and CEO Mark Zuckerberg and founder of Zuckerberg Media.
The Winners were announced and congratulated personally by H.E. Salah bin Ghanem Al Ali, Minister for Culture and Sport and H.E. Hassan Al Thawadi, Secretary-General of the Supreme Committee for Delivery & Legacy.