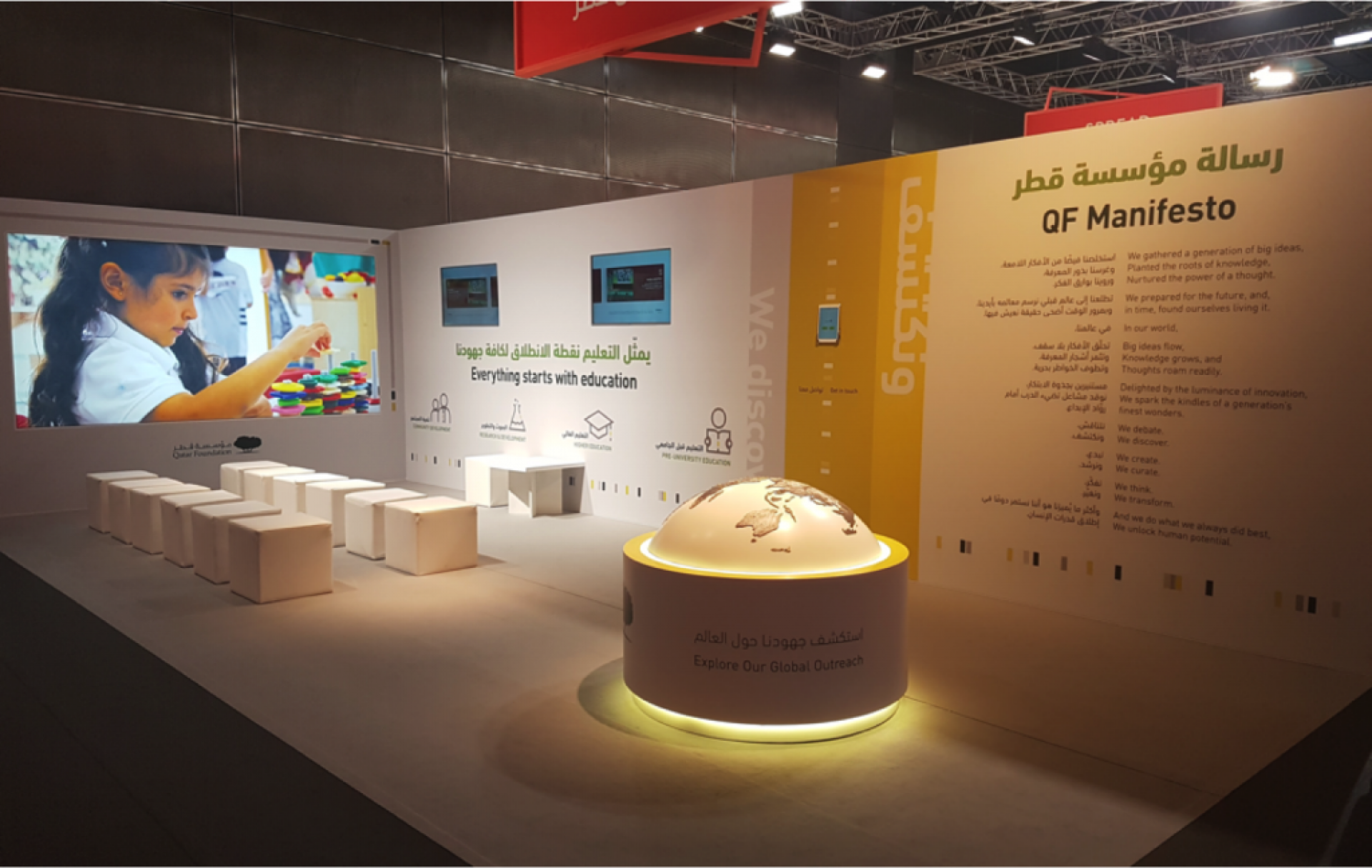 Qatar Foundation
An immersive experience at

WISE 2017
With an innovative Augmented-Reality (AR) driven experience, the Qatar Foundation booth at WISE 2017 made a big impact.
fischerAppelt was tasked to design and instal an A-level world-class booth with immaculate finishing and produce a globe with 3d world-map cutout on top at the World Innovation Summit for Education 2017 (WISE).
The central element of the booth and one of the highlights at the WISE exhibition was the creation of a customized Augmented Reality App, which used a specially made globe and its yellow impact points as a trigger, highlighting QF's projects world wide.
Visitors were engaged by trained staff to experience the immersive content using several iPads which were available at the booth.