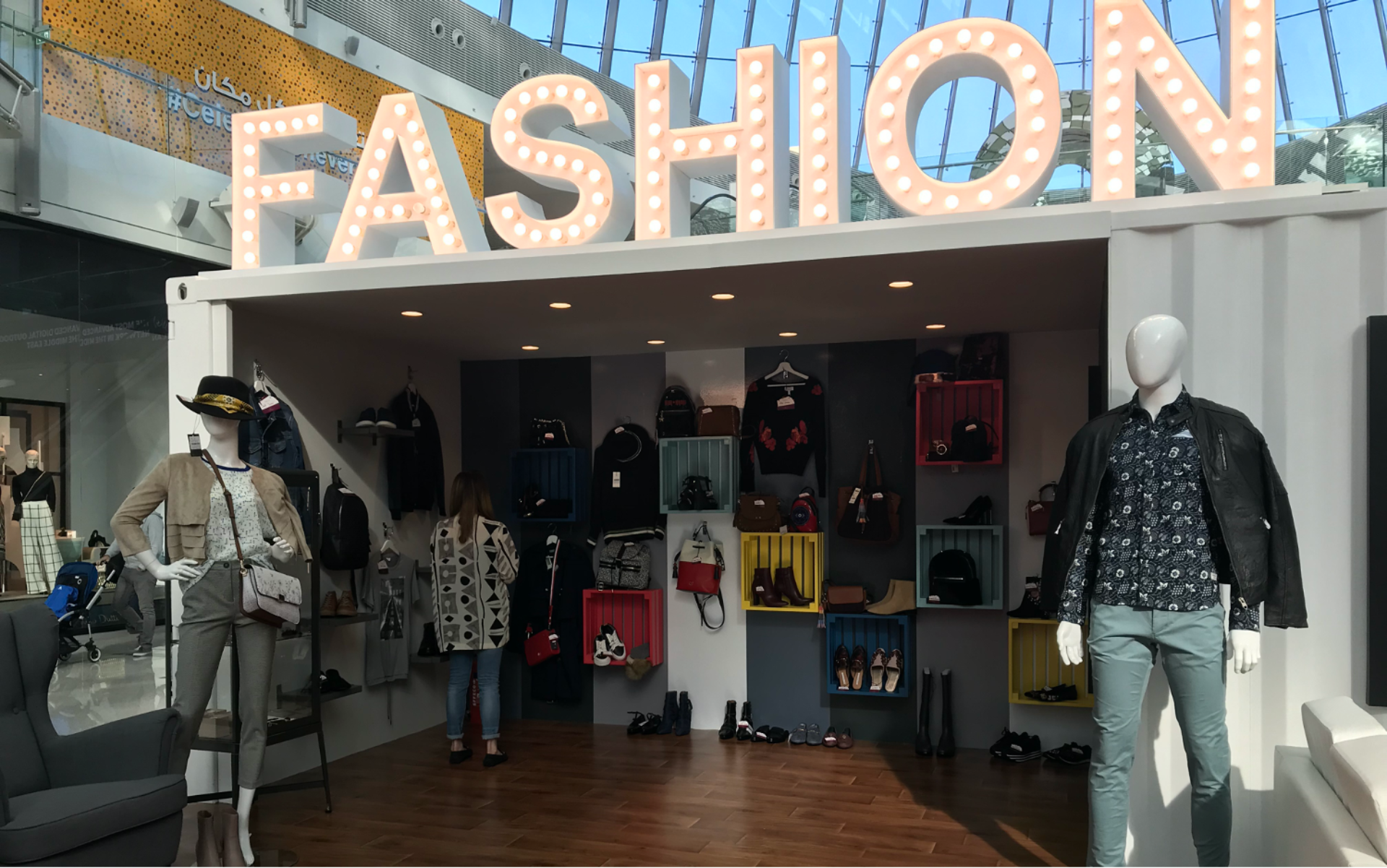 Doha Festival City
A new hot-spot for

fashion and beauty
Doha Festival City launches its new fashion and beauty park to engage visitors during Shop Qatar 2018.
As part of the activities during Shop Qatar 2018, Doha Festival City launched its first ever 'Fashion & Beauty Park'.
The Task
fischerAppelt was tasked to develop a high-end retail activation for Doha Festival City (DHFC) to create a hotspot for fashion and beauty at the DHFC Centre Court.

The Solution
A unique pop-up activation was created by customizing shipping containers and transforming them into premium fashion and beauty shops to guide visitors with their fashion and beauty needs.
The bespoke "Doha Festival City Fashion & Beauty Park" activation was open from Wednesday to Saturday each week from January 10th to January 27th, including workshops on fashion and beauty styling sessions at the 'colour closet' and 'beauty box' as well as a meet & greet with fashion and beauty experts at the 'living room' corner.
The activation was highly successful and well-received in media and by visitors. Highlights included visits from international celebrities such as international make-up icon Joyce Bonelli.