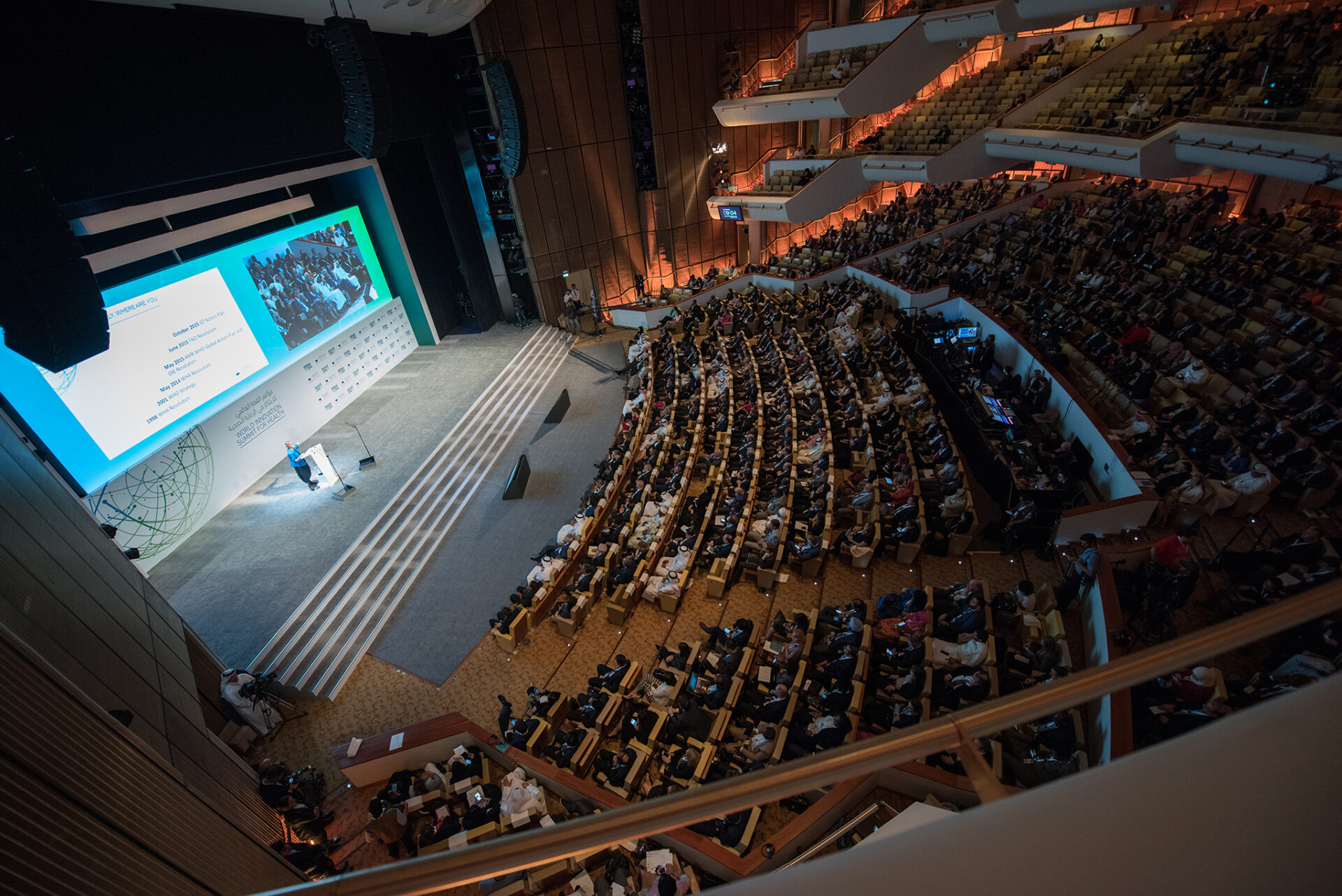 World Innovation Summit for Health
World Innovation Summit for Health

2016
Driving global healthcare innovation
Managed by fischerAppelt, the World Innovation Summit for Health (WISH 2016) was held on 29th and 30th November 2016 at the Qatar National Convention Center with the attendance of over 1,500 delegates from more than 100countries.
The Task
The World Innovation Summit for Health (WISH) is a global healthcare community dedicated to developing an evidence base for healthcare policy, culminating in a recurring 2-day summit which brings together high-level academics, researchers, policymakers and other healthcare professionals from all over the globe to discuss healthcare innovation and best practices on this unique platform.
The task for WISH 2016 was to develop a creative concept and detailed delivery plan for the conference including spatial design and branding, exhibition concept and design, delegate management & travel coordination, film production & content design and turnkey congress management.
The Solution
fischerAppelt produced the conference as an end-to-end solution including:
All year-round management for more than 2,000 invited local and international delegates
The production of several films essential to the programme and topics of the 2016 summit
Content creation
A re-design of the WISH brand platform and roll-out into collaterals, spatial design, venue branding and other applications
Spatial design for main stage, breakout rooms and WISH exhibition

Design and production of the bilingual 5,000-sqm Gallery Hall featuring the 20 Innovation Showcases, 12 Partner exhibitions, a young innovators area, WISH impact zone and other content essential to the summit
Turnkey Congress Management, planning, technical management and operation of all sessions in 4 Auditoriums and several side events
The Result
Forums and panel discussions were generating interdisciplinary, evidence-based reports on topics including Autism, Behavioral Insights, Cardiovascular Disease, the Economic Benefits of Investing in Health, Healthy Populations, and Precision Medicine. WISH also reported on its ongoing impact locally and globally on issues previously highlighted at WISH, such as Diabetes, Accountable Care, and Patient Safety.
Further to its forums on health policy research , the summit featured Innovation Showcases from around the world that are shaping the design, delivery, and financing of care, as well as a cohort of Young Innovators, whose contributions to global health deserve wider recognition.
The summit, which was held on 29th and 30th November 2016 at the Qatar National Convention Center, saw over 1,500 delegates from more than 100countries. With almost 50 ministerial delegations a quarter of the world's health ministries were represented.