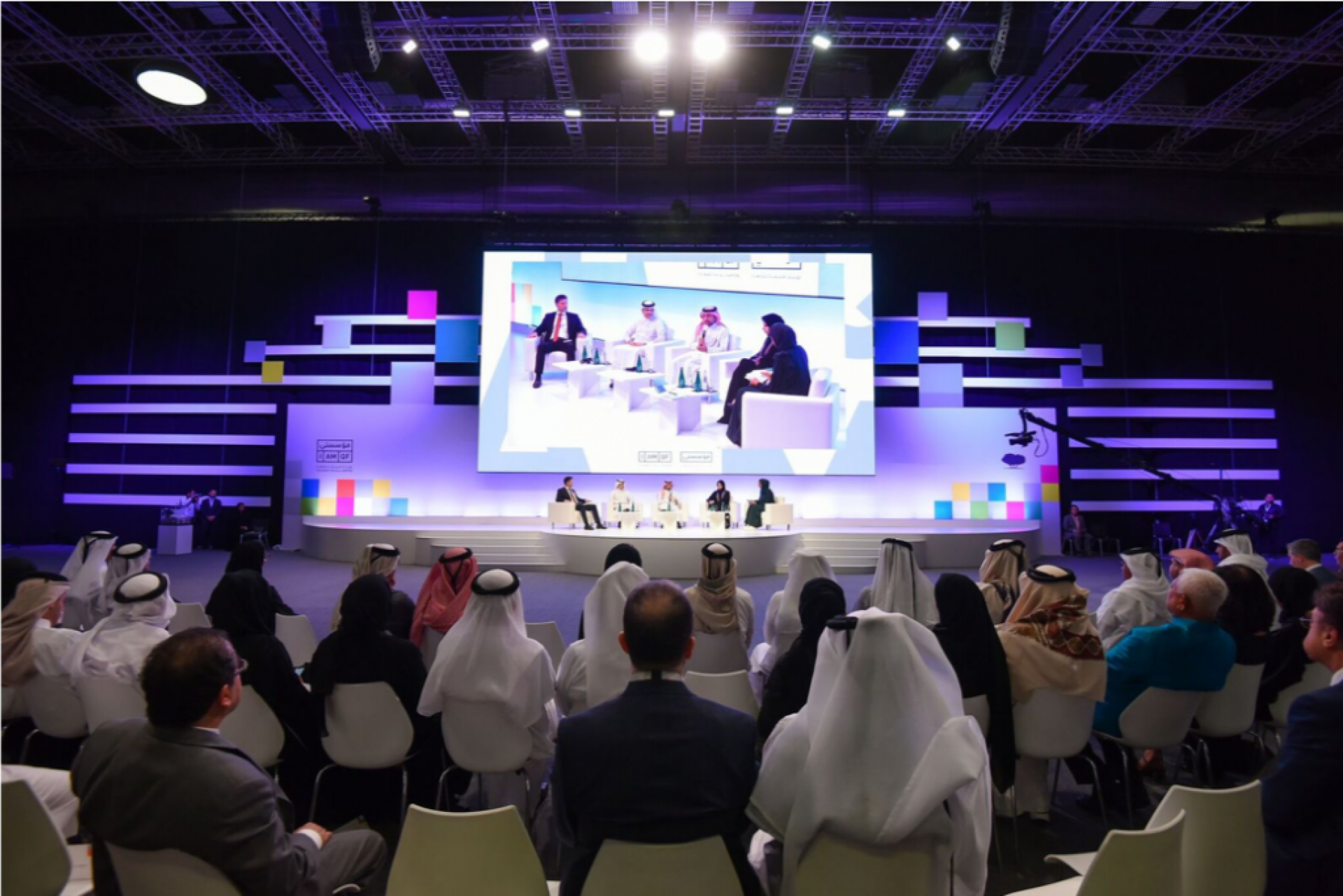 Bringing the Community together
The annual Townhall event celebrating Qatar Foundation and its development, achievements and community was held at the Qatar National Convention Center with more than 3,500 participants.
The Task
The annual "I AM QF" event aimed at celebrating the importance of Qatar Foundation in Qatar's development, QF culture and philosophy, its accomplishments since its establishment in 1995 and to discuss its future aspirations.

To achieve this, a highly interactive and engaging one-day townhall event featuring talks, workshops, community activities, games and competitions and more for a diverse audience of over 3,500 attendees was to be designed and produced by fischerAppelt.
The Solution
The event setup was set at the Qatar National Convention Center (QNCC) to maximize utilization of capacity and activation spaces. Divided into several zones and distinct, yet connected spaces, I AM QF included a series of highly engaging and dynamic activations, talks along with various areas designed for interactive engagement for the participants, such as:

Discover QF talks, focusing on themes, topics, and initiatives at the heart of the organization's mission
Community Activities
Games and competitions
Networking zones
...and more
I AM QF featured a high-level panel discussion moderated by HE Sheikha Hind bint Hamad Al-Thani, where speakers from some of QF's key stakeholders discussed collaboration as one of the core principles of QF in advancing Qatars development, strengthen its human capacity, and enable its people to realize their full potential.
The Result
The event was attended by H.H. Sheikha Moza bint Nasser, Chairperson of Qatar Foundation, H.E. Sheikha Hind bint Hamad Al-Thani, Vice Chairperson and CEO of Qatar Foundation and a number of VVIPs, representatives from educational, economic and health sectors alongside members of QF community including staff, students, teachers, faculty and researchers.