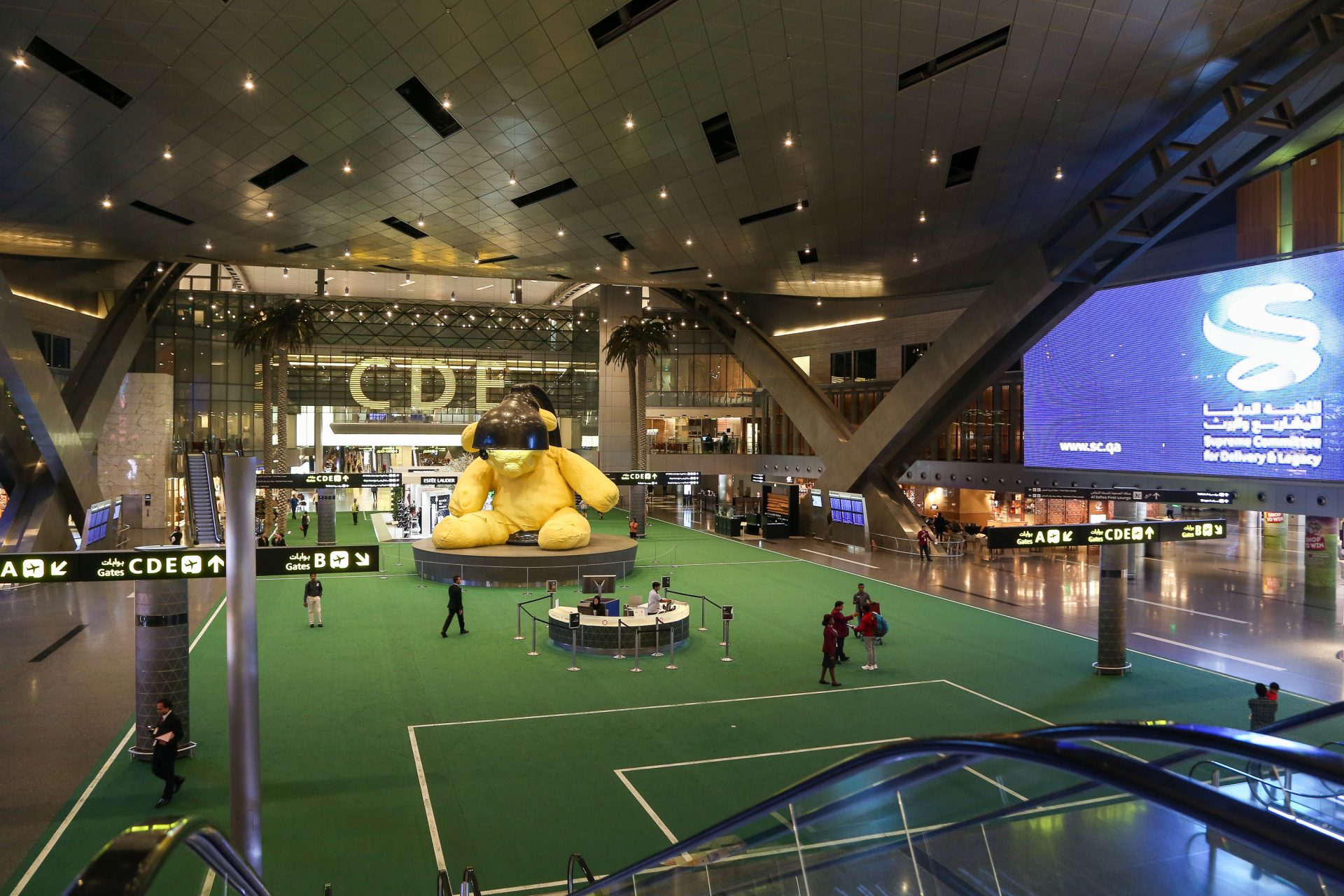 Hamad International Airport
Hamad International Airport

World Cup Fan Zone
For the FIFA World Cup 2018™ fischerAppelt was tasked with the conceptualization of 3 uniquely themed fan zones in different areas of Qatar's Hamad International Airport (HIA).
Three bespoke themes were developed, each representing important ways how fans watch football matches. With the motto "never miss a game", the HIA fan zone provided traveling fans with engaging and inviting places to enjoy the FIFA World Cup during their travels.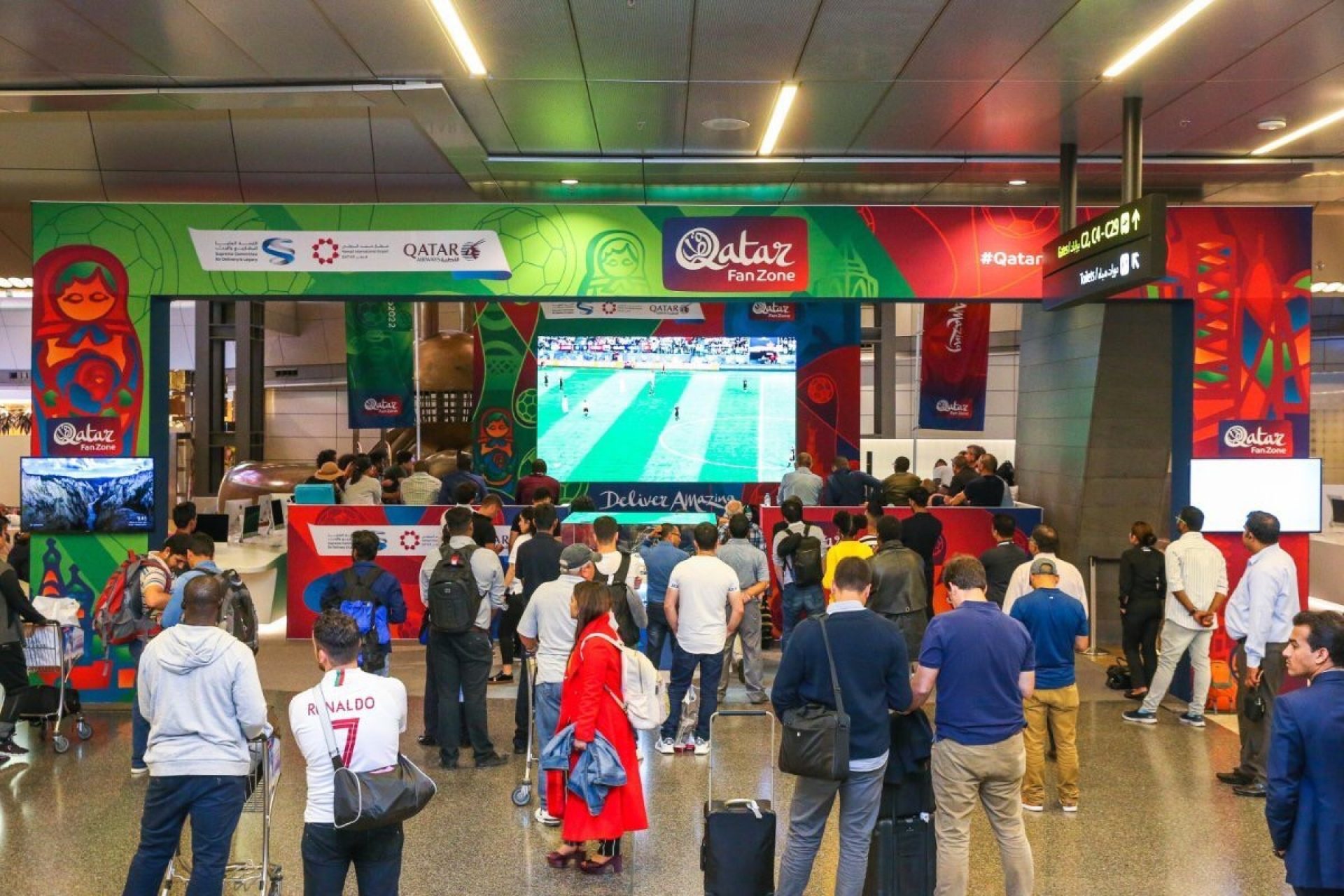 The fA team handled operations and supervision of all fan zones around-the-clock for one month, ensuring that the games schedule was displayed and updated as well as providing live streaming of all FIFA matches for passengers. The provision of a daily entertainment and activation program for the fan zones and the iconic "Lamp Bear" area that included football freestylers and roaming fan activations.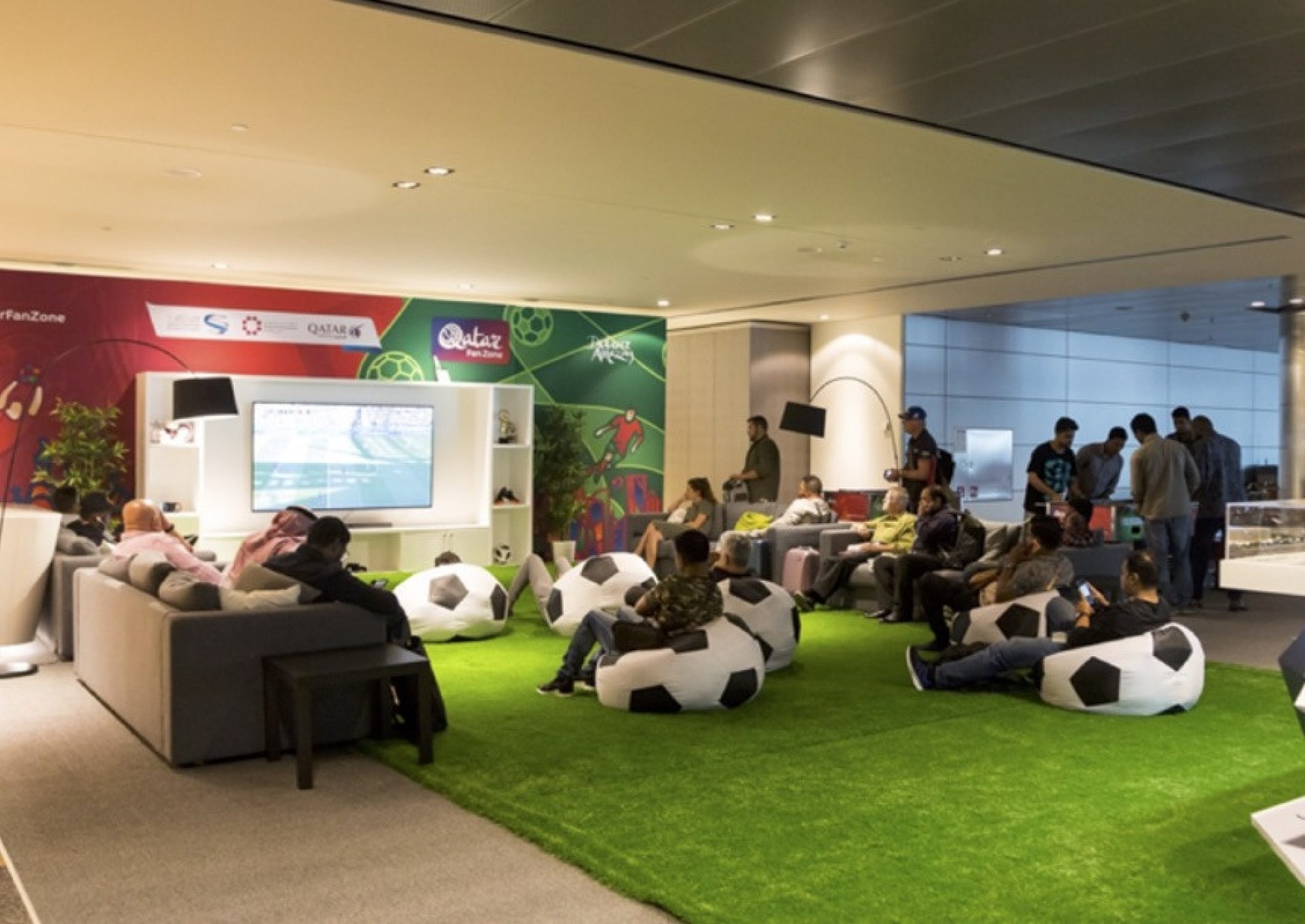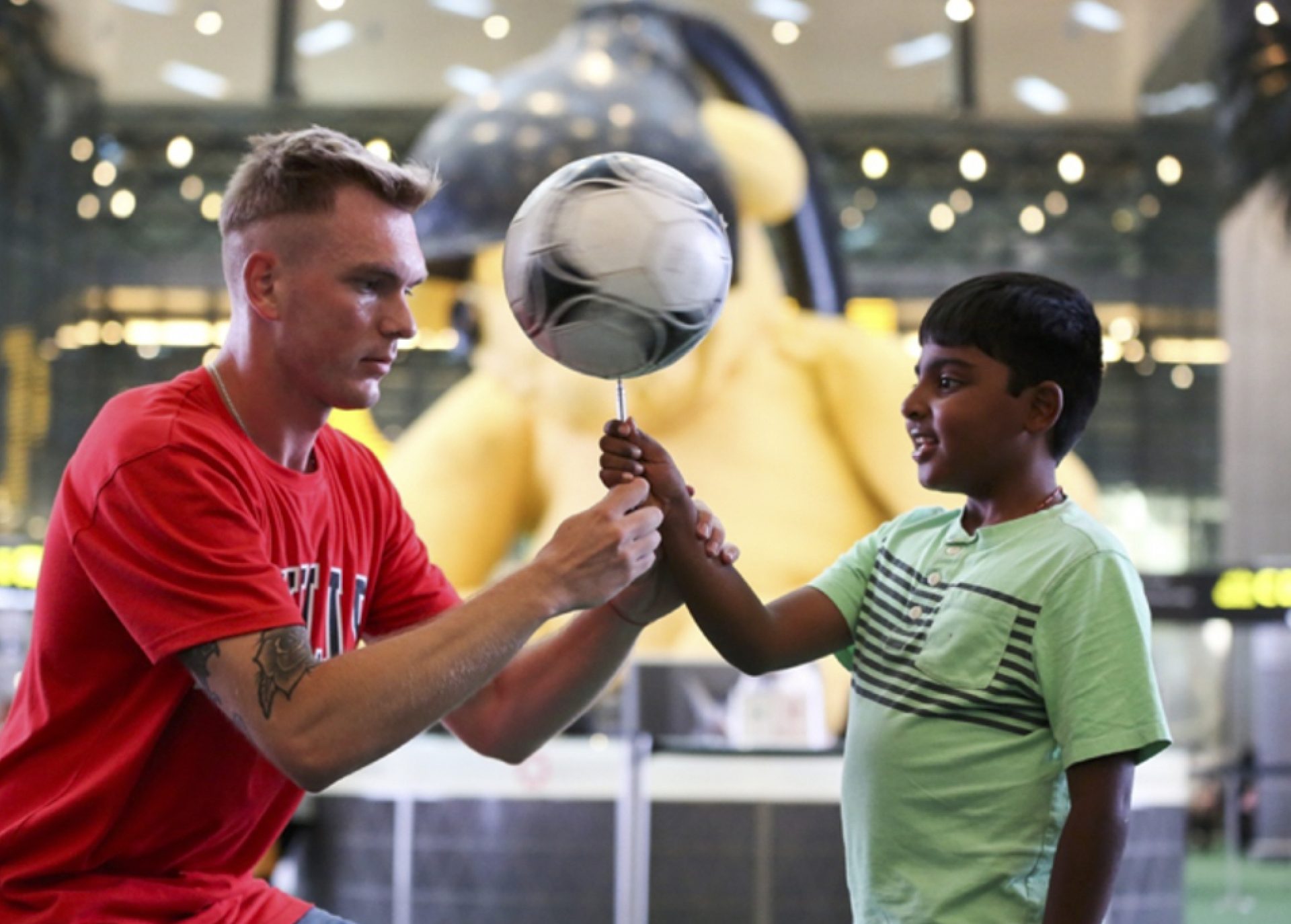 The celebrations were enjoyed by more than 50,000 people who were either departing Doha or were in transit through HIA.