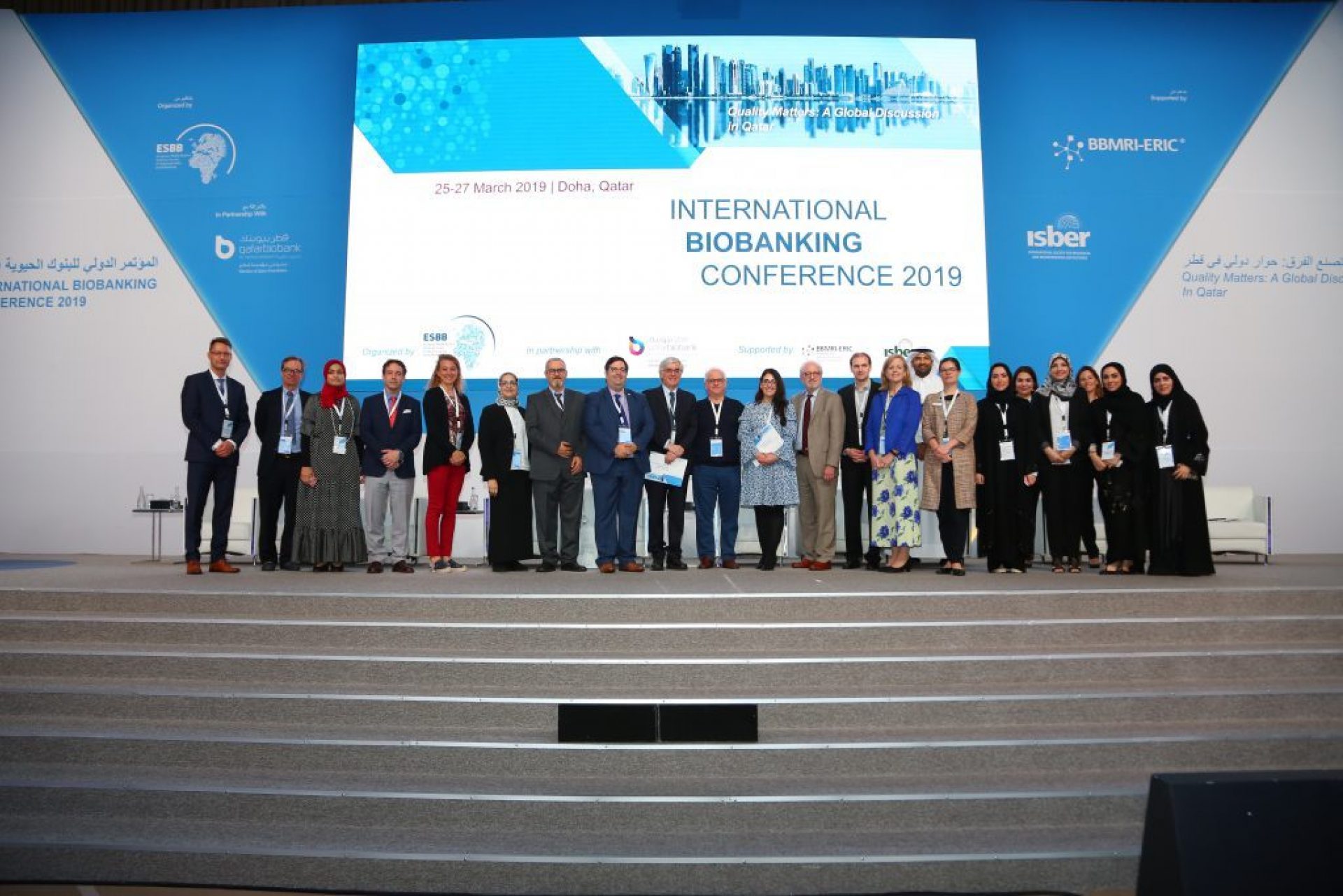 Qatar Biobank
Biobank Conference

2019
Focus on the future impact of Biobanking
The International Biobanking Conference 2019 was held in partnership with European and Middle Eastern Society for Bio preservation and Biobanking (ESBB) and is supported by BBMRI – ERIC and ISBER.

The conference - organized by Qatar Biobank, a member of Qatar Foundation (QF) and part of Qatar Foundation for Research, Development, and Innovation (QF RDI) – highlighted the role of biobanking and medical research in advancing healthcare and improving clinical outcomes.
Qatar Biobank is a large-scale medical research initiative which collects data and biological samples from the local population in an effort to develop customized medical solutions to the various diseases and health issues prevalent in the country.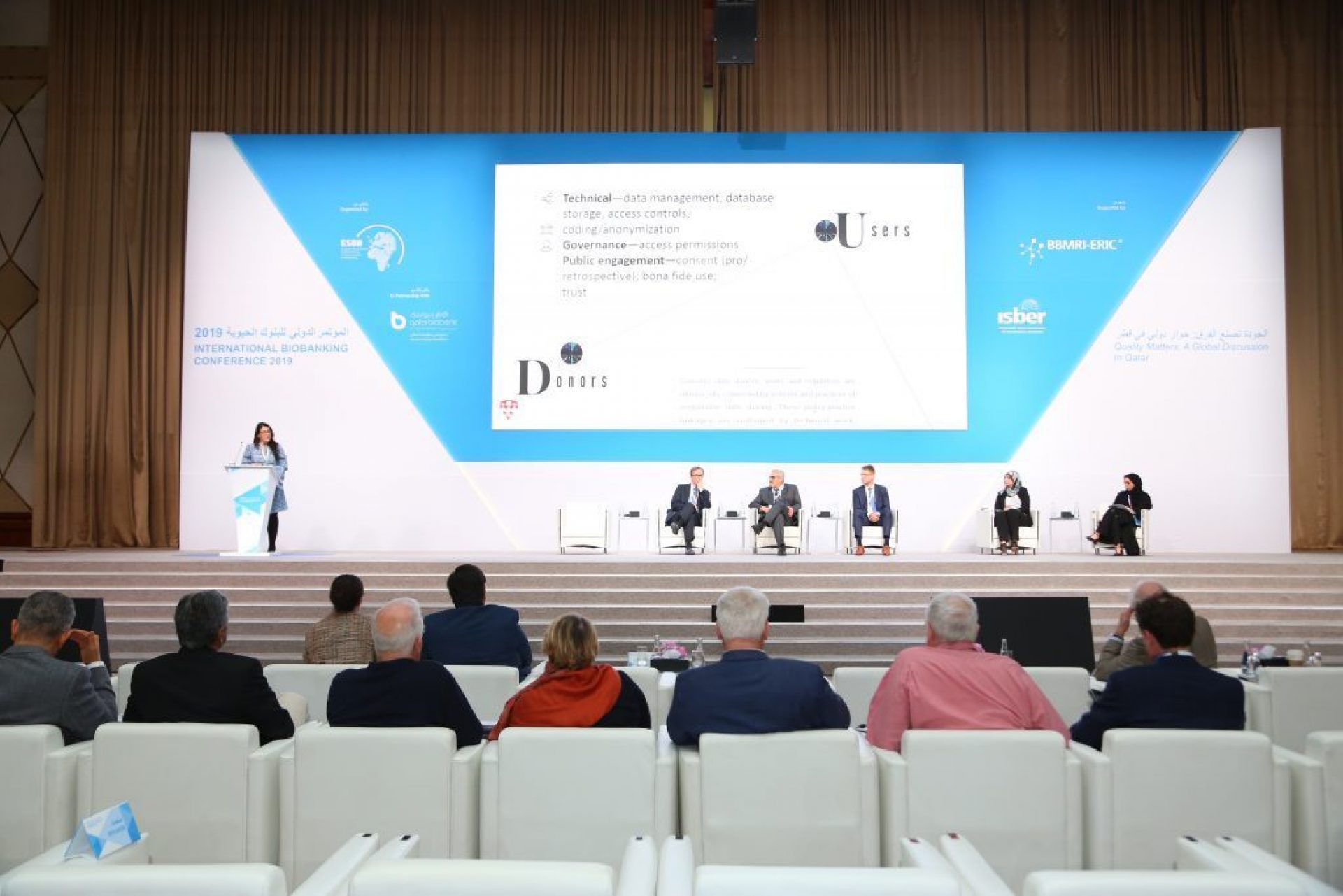 The three-day conference held under the theme 'Quality Matters: A Global Discussion in Qatar' saw over 1600 attendees and around 45 speakers out of which 25 were international speakers who gathered to discuss different aspects related to Biobanking. The conference also aimed to highlight the achievement and progress of Qatar's biobanking community.