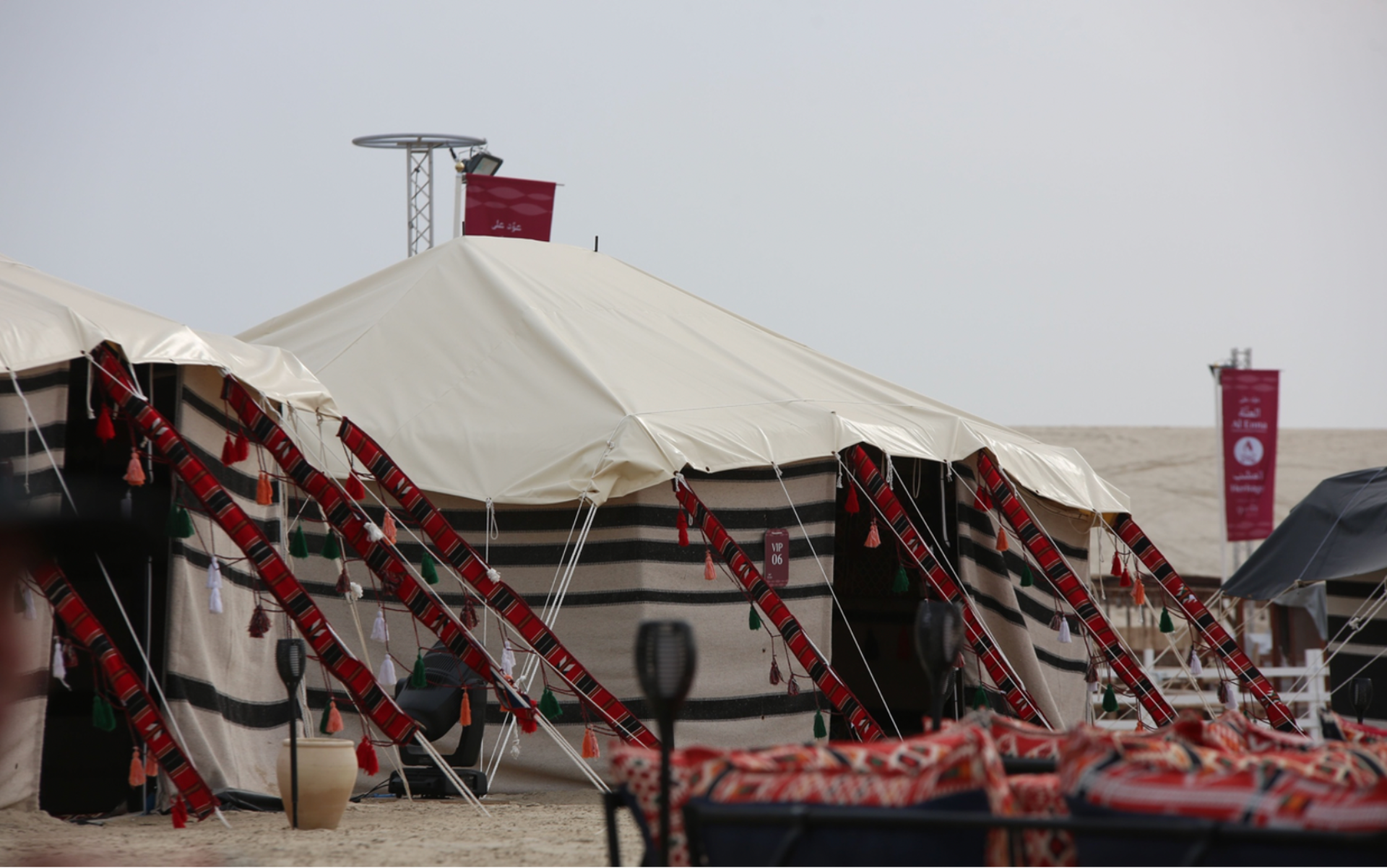 Qatar National Tourism Council
Al Enna
Transforming the Sealine Region
Al Enna was an unprecedented project by the Qatar National Tourism Council in 2018/2019.
The Task
The task was to transform the entire Sealine region and its offerings, creating an entirely new and improved experience for nationals and expats alike, from the winter season desert camps to Sealine Beach, from the ATV rentals to camel riding.
The Solution
The approach was based on two major premises: to transform the camping experience during the winter season and to reinvent and refine the offerings to all visitors in the Sealine region for leisure, adventure, excitement and family time - all with a sustainable approach to utilizing and preserving precious natural resources.

A new, purpose-built 300,000 sqm ATV park was constructed, featuring 8 dedicated tracks that provided visitors with a new, safe and organized experience while renting ATVs in the desert. The public beach area was completely transformed at Sealine with VIP cabanas and gazebos for rent, dedicated family areas, sun beds and seating areas for everyone to enjoy as well as a wide variety of offerings including over 30 food stalls and sports facilities in addition to an action and adventure zone.
Al Enna created a new experience during the winter season with safe, centralized, sustainable services and infrastructure.