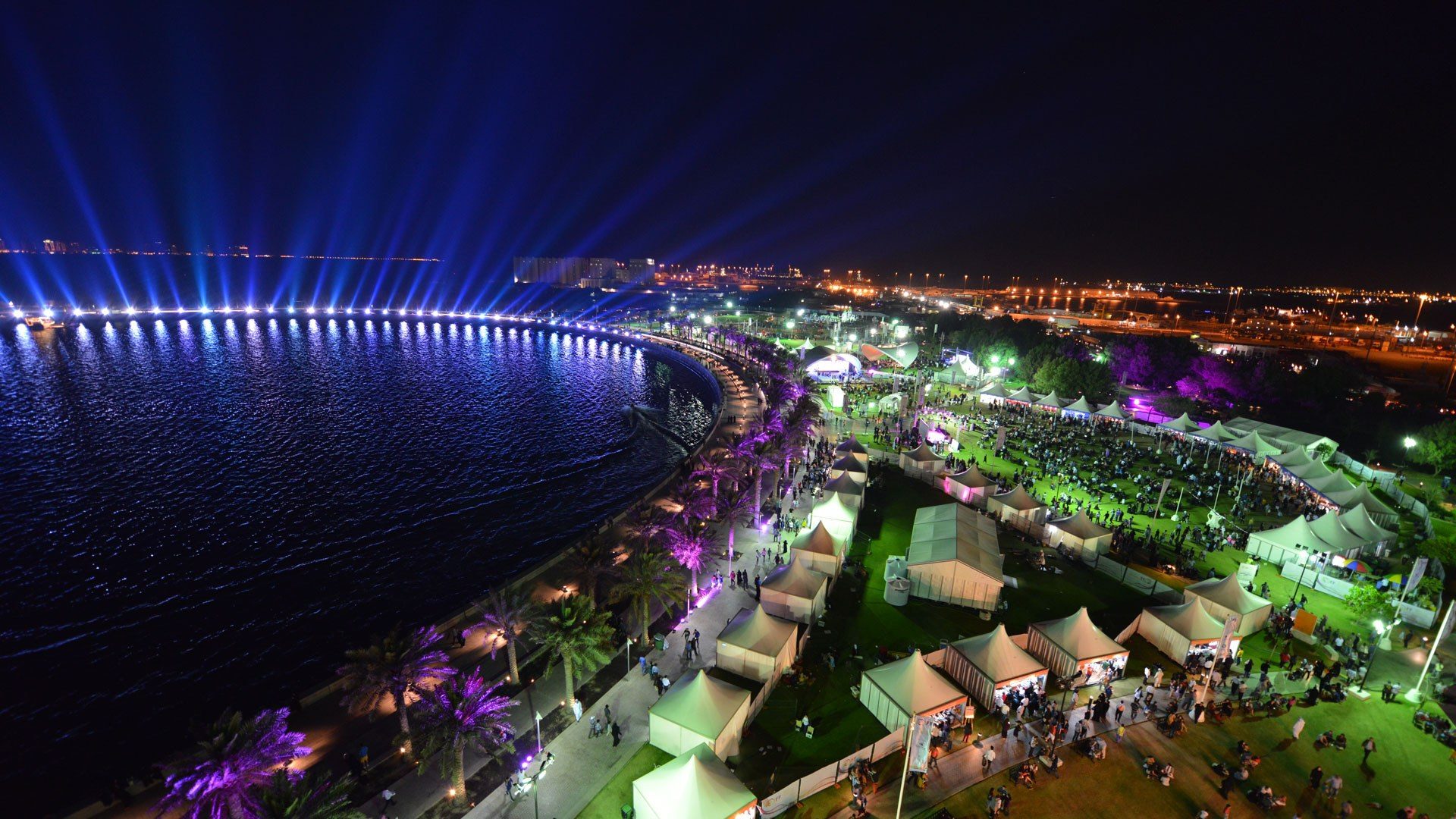 Qatar National Tourism Council
The Qatar International

Food Festival
From 2013 until 2016, fischerAppelt managed the new Qatar International Food Festival (QIFF) after winning a bid to create a brand new and premium concept for the upcoming new food festival.

The Task
In 2013, fischerAppelt was tasked with the reinvention of the Doha Food Festival and conceptualization of an engaging and diverse concept for the new Qatar International Food Festival (QIFF).

The Solution
For four consecutive years from 2013 to 2016, fischerAppelt conceptualized and implemented the festival at the iconic Museum of Islamic Art Park, developing it into one of the most highly anticipated and beloved annual events in Qatar for and with the National Tourism Council and Qatar Airways.
QIFF offered a diverse entertainment programme and featured a wide variety of signature activities, zones and attractions for audiences of all ages such as Dinner in the Sky, Dinner on a Dhow, BBQ Donuts and many activities and venues, such as a High Tea terrace overlooking the MIA bay.
Result & Development
Throughout the years, various wow-factor displays were integrated into the festival calendar, such as daily fireworks or a spectacular skylight display illuminating the MIA bay.
With continuous growth through the years, more 200,000 visitors flocked to the festival which incorporated more than 100 restaurants, kiosks and other outlets in 2016.