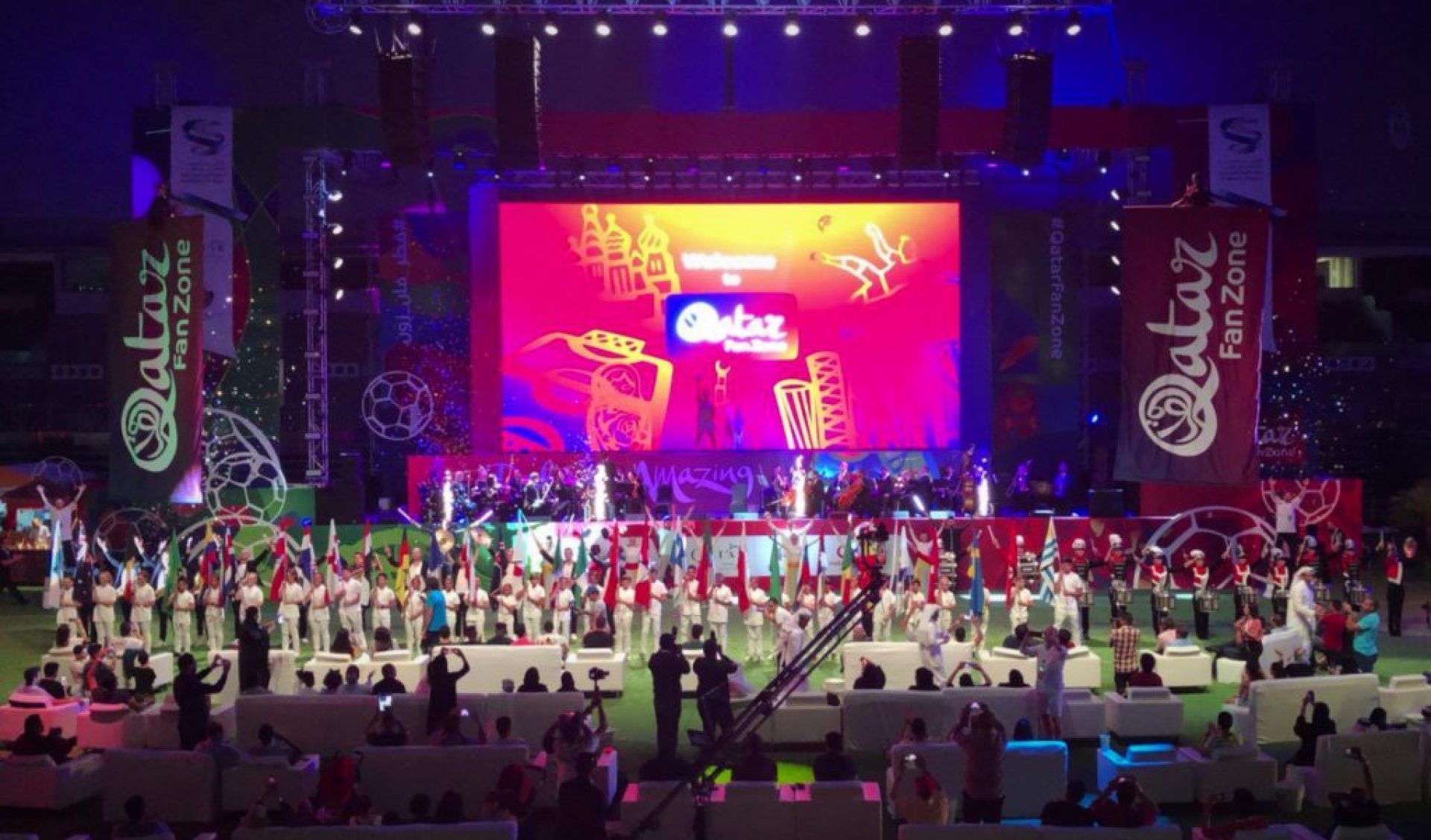 Qatar Fan Zone opens with

spectacular ceremony
A glittering show for Qatar's official Fan Zone
On Sunday 17th Une 2018, the inspiring official opening ceremony of the FIFA World Cup Russia 2018 Qatar Fan Zone was held at the Ali bin Hamad Al Attiyah Arena in Doha.
The custom-made production featured an artistic and inspiring show with more than 70 artists and talent accompanied by the Qatar Philharmonic Orchestra, as well as a beautiful concert appearance of Fahad Al Kubaisi.
The ceremony was created and produced by fischerAppelt for Qatar Tourism Authority and the Supreme Committee for Delivery & Legacy.