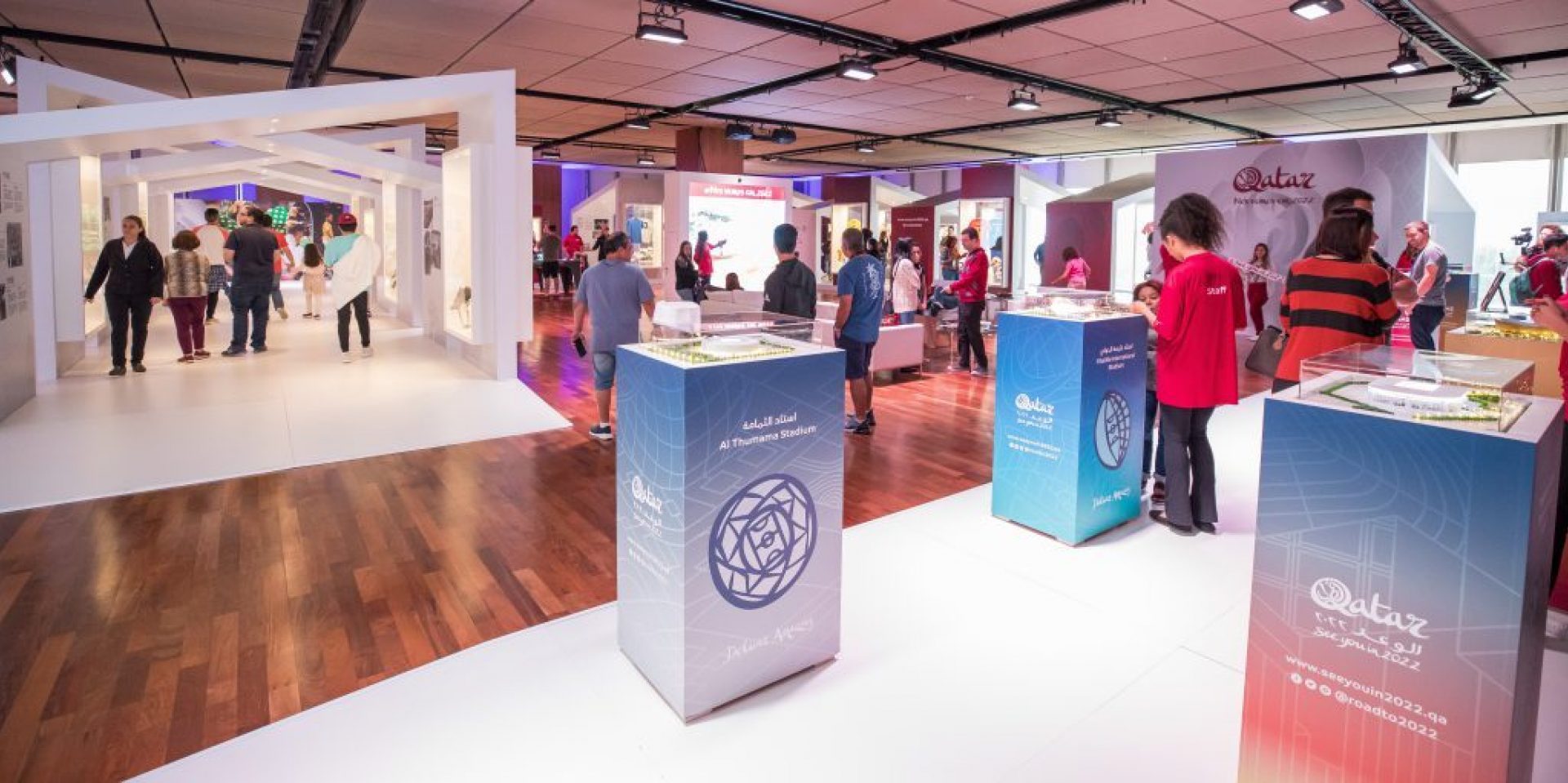 An interactive @roadto2022 experience in

Sao Paulo
Thousands of people visited the interactive Qatar @roadto2022 Exhibition in Sao Paulo to find out more about the next FIFA World Cup™ host nation.
The interactive exhibition was set up at the JK Iguatemi Mall in Sao Paulo, organised by the Supreme Committee for Delivery & Legacy (SC) and Qatar Football Association (QFA) – and coincided with Qatar's participation in the Copa America for the first time. The installation opened to the public on 14th June 2019.

fischerAppelt was contracted by the SC to design and implement the exhibition. The project posed a significant challenge due to the short timeframe for its execution and complex logistics towards a delivery in Sao Paulo.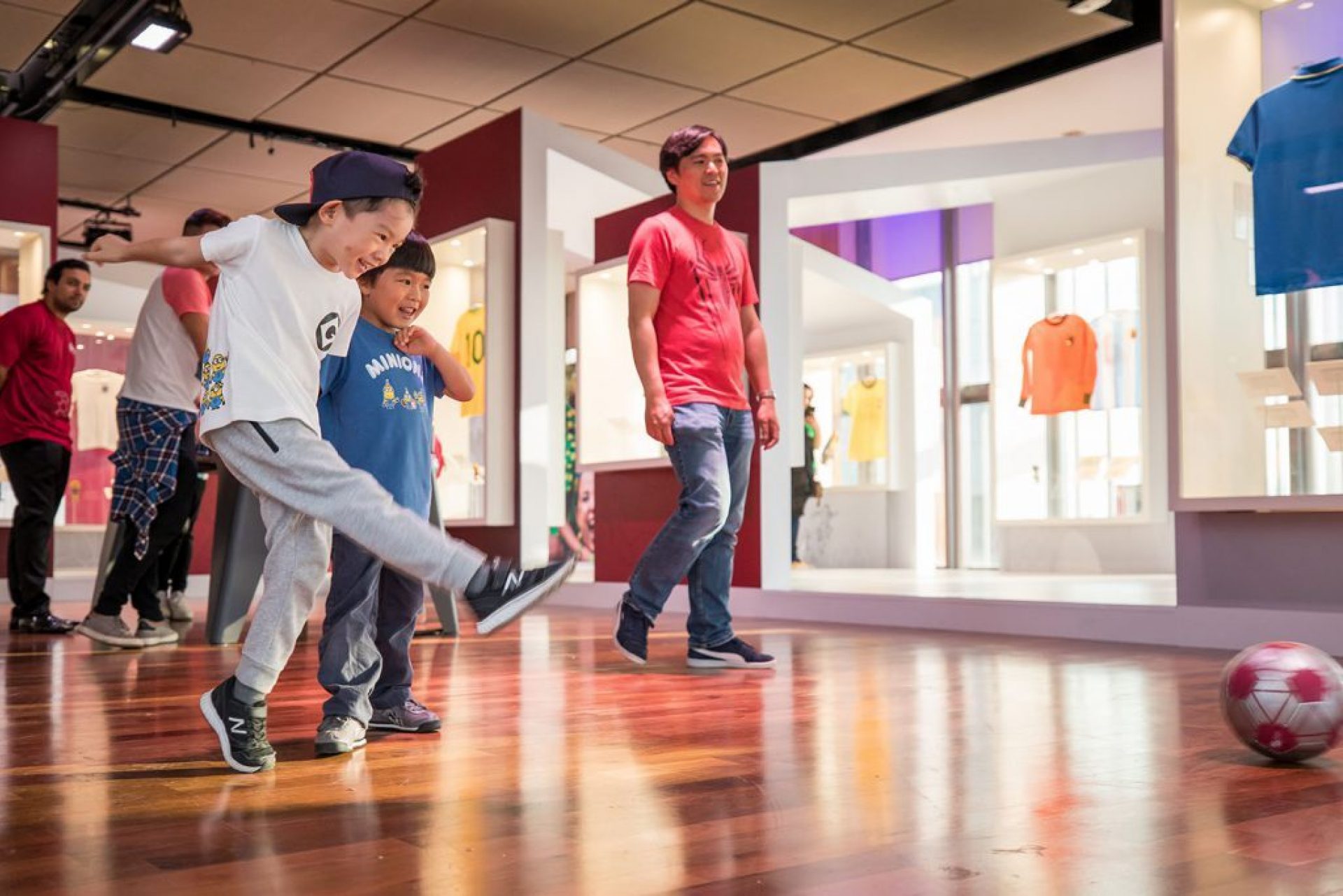 The set design was created to provide a combination of open spaces and dedicated zones to guide visitors through the thematic content. This was achieved through a semi-open walkway in a U-shape surrounding a central lounge zone, with an additional zone dedicated to displaying the 8 iconic World Cup stadiums which will host the matches of the 2022 FIFA World Cup in Qatar. The content of the exhibition was curated around football culture and history, featuring over 800 tickets, mascots, match-worn jerseys, original balls and other items from every World Cup even since its first edition in 1930.
Ending the chronological journey through all tournaments, the historic World Cup awaiting the world in Qatar in 2022 was presented through a variety of interactive activations for visitors to get a glimpse into Qatar's rich culture and heritage. The stadiums models as well as the walls around SC's programs featured an Augmented Reality tool that extended the content surfaces with animations, statistics and videos.

A first-of-its-kind custom-made interactive installation allowed visitors to experience the art of falconry by wearing a real falconer glove in front of an interactive screen that lets a virtual falcon land on the glove through intelligent real-time motion tracking.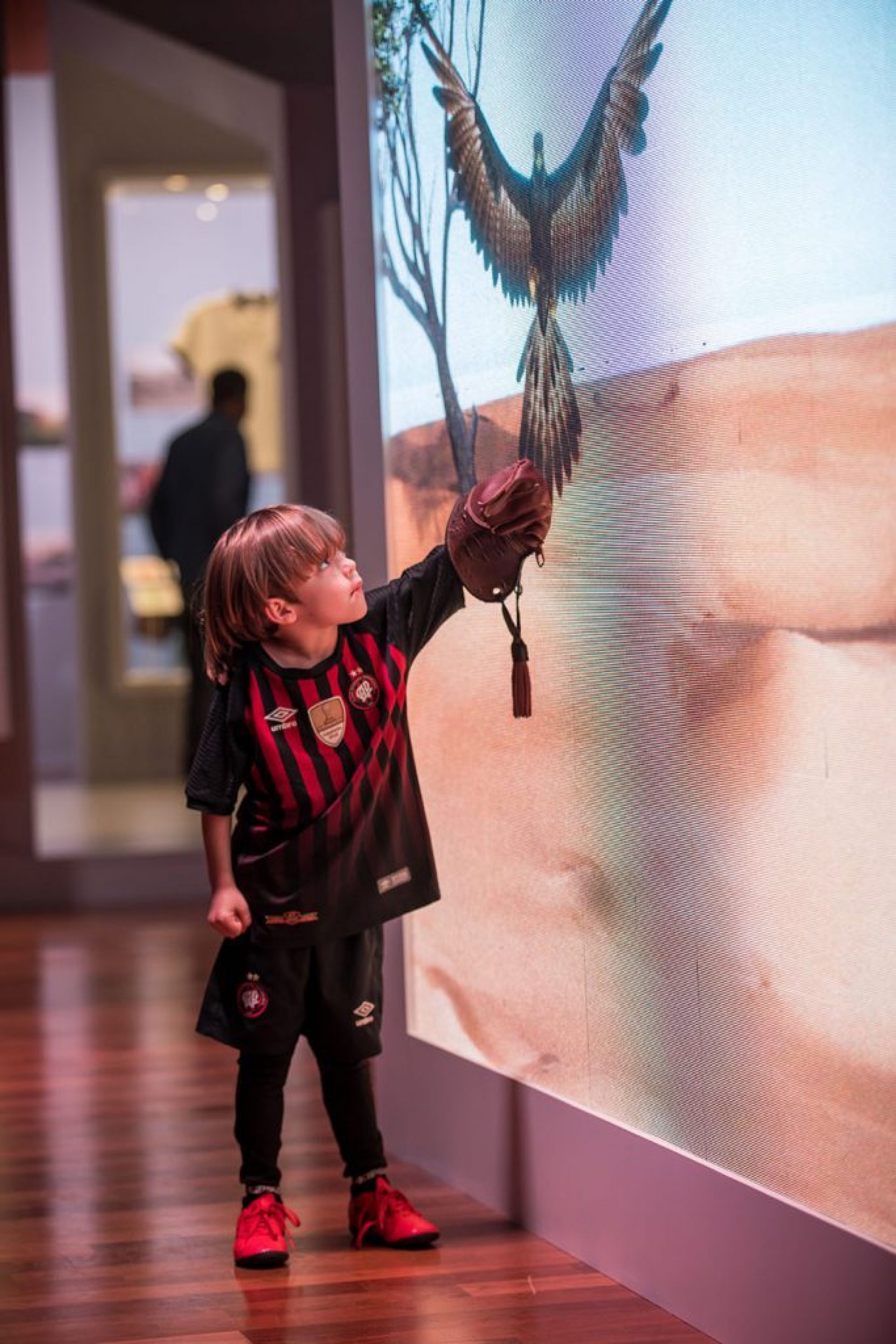 Another first-time-ever-done activation was a football game that is being played solely with one's brain. Brain activity measurement tools, worn by the players decided which of the opponents focusses more on the next goal more and transformed the brain information with an algorithm into ball movement.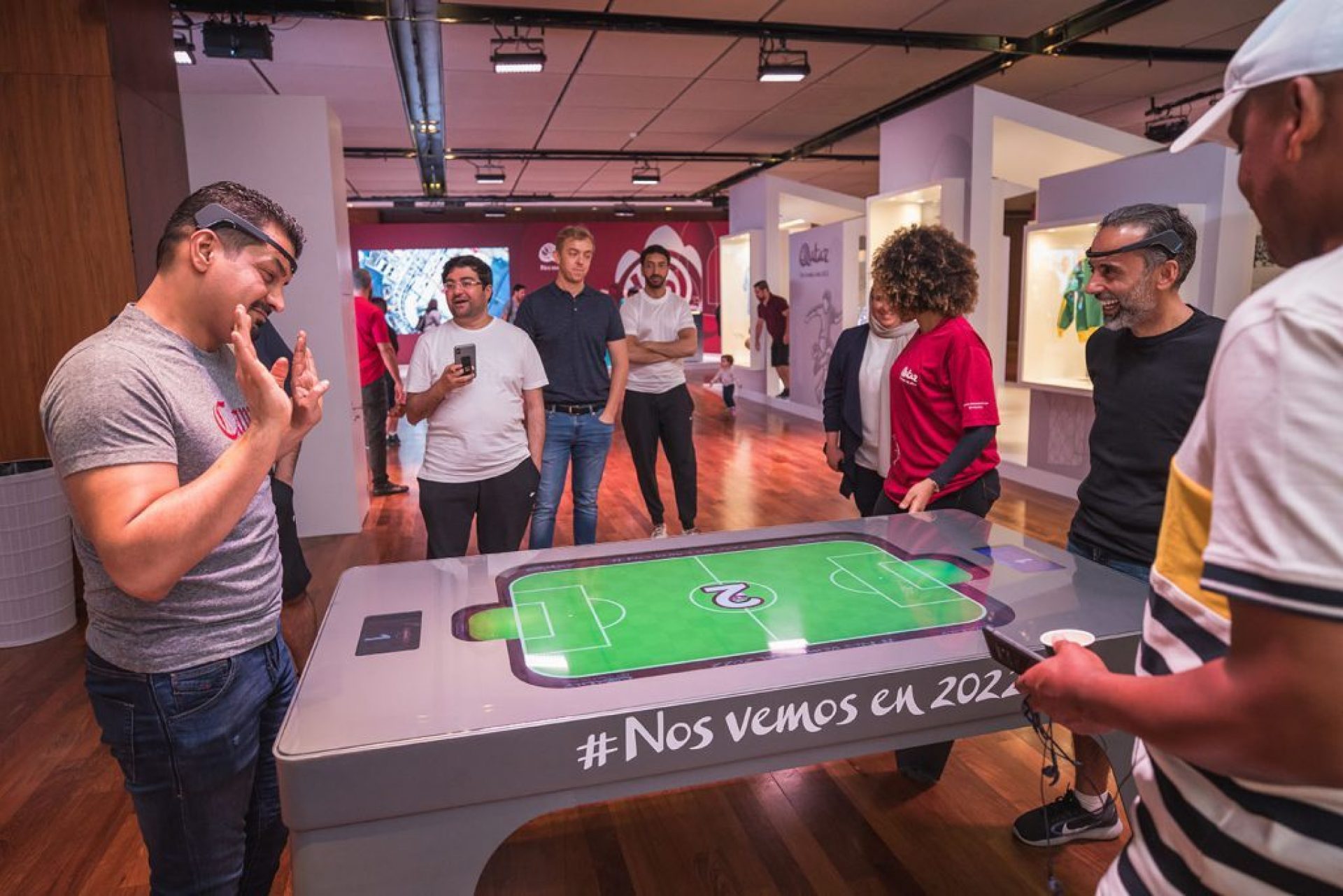 With 10,000 visitors including special attendees like Brazilian football legend and SC Ambassador Cafu, the activation was a full success and a milestone in informing the football-interested community around the world about Qatar 2022.