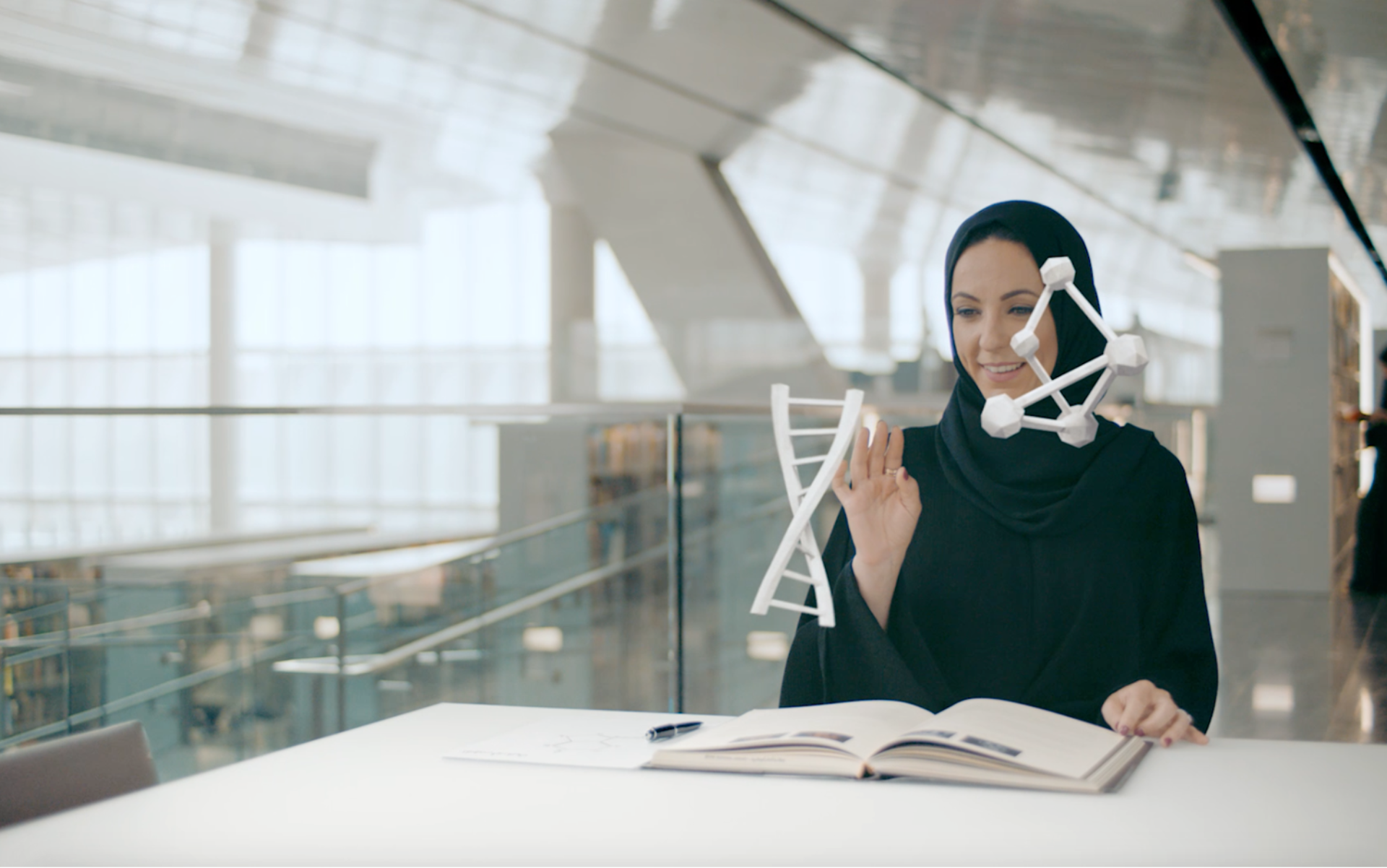 Qatar National Library
QNL Campaign

TVC
For the integrated campaign accompanying the inauguration of the Qatar National Library, fischerAppelt produced a dedicated campaign TVC.

For the integrated campaign, fischerAppelt was tasked to produce a creative TVC highlighting the offerings of QNL and showcasing the inside of the library with cast to give the campaign a human feel.
A sheet of paper was used as a transition that acted as the red link across the various unique features and services of Qatar National Library. CGI was used for the sheet of paper fly-through and the characters shaping in post-production. Through this TVC, viewers were captivated with an intriguing story about the services and facilities, inviting them to visit the new Qatar National Library.
The TVC was delivered by fischerAppelt as a turnkey production from creative concept to production and editing to the final product.
More about the inauguration of the Qatar National Library: Grand Opening of the Qatar National Library
More about the integrated QNL campaign: Unfold your Curiosity