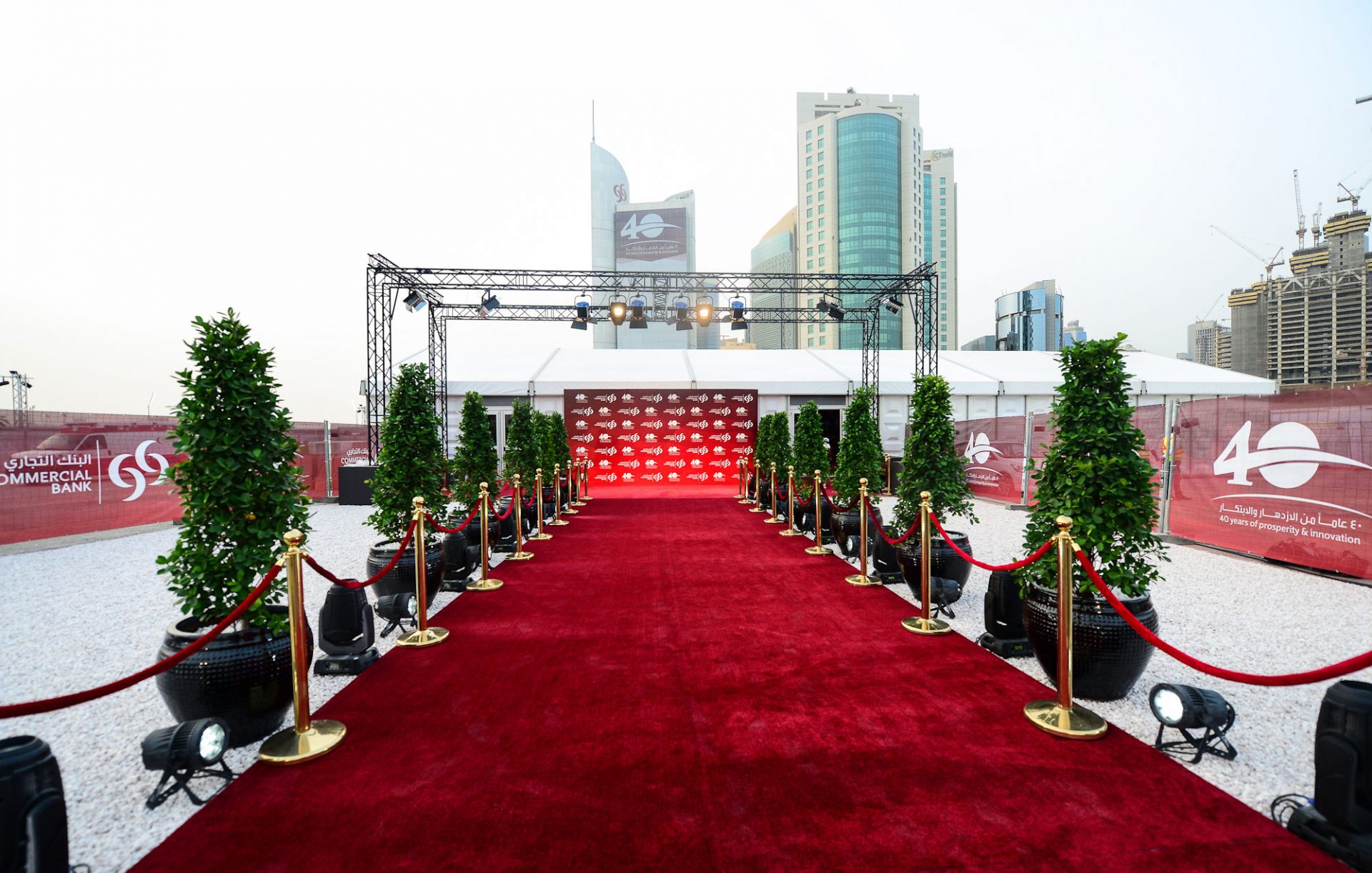 Commercial Bank of Qatar
Commercial Bank of Qatar 40th

Anniversary
Celebrating 40 years of prosperity and innovation
On the occasion of the 40th anniversary of the Commercial Bank of Qatar in 2015, fischerAppelt created and managed a series of events embedded in an integrated anniversary campaign.
The Commercial Bank 40th Anniversary Gala Dinner was a the starting event of the anniversary event series for invited VIP and VVIP guests, held on 28 April in a purpose-built temporary venue at the QPOST area in Doha, overlooking the Commercial Bank Plaza. The setting featured a temporary ballroom with a fully transparent roof, utilizing a massive projection on the Commercial Bank Tower as an additional content screen for its program and innovative media production which featured a time journey through history and tradition, the past and future of the bank and its story of prosperity and innovation. The event was attended by 270 VIP and VVIP guests. In a statement, Abdulla Saleh Al Raisi, the CEO of the Commercial Bank said he was "…particularly impressed with the VIP Gala Dinner, which has set a new standard for such events".

In addition to the gala dinner, a family day for over 2000 staff and guests of Commercial Bank was organized at the MIA Park. The program of the engaging employee event included a long-service-award, honoring the commitment and service of dedicated employees throughout the history of the Commercial Bank.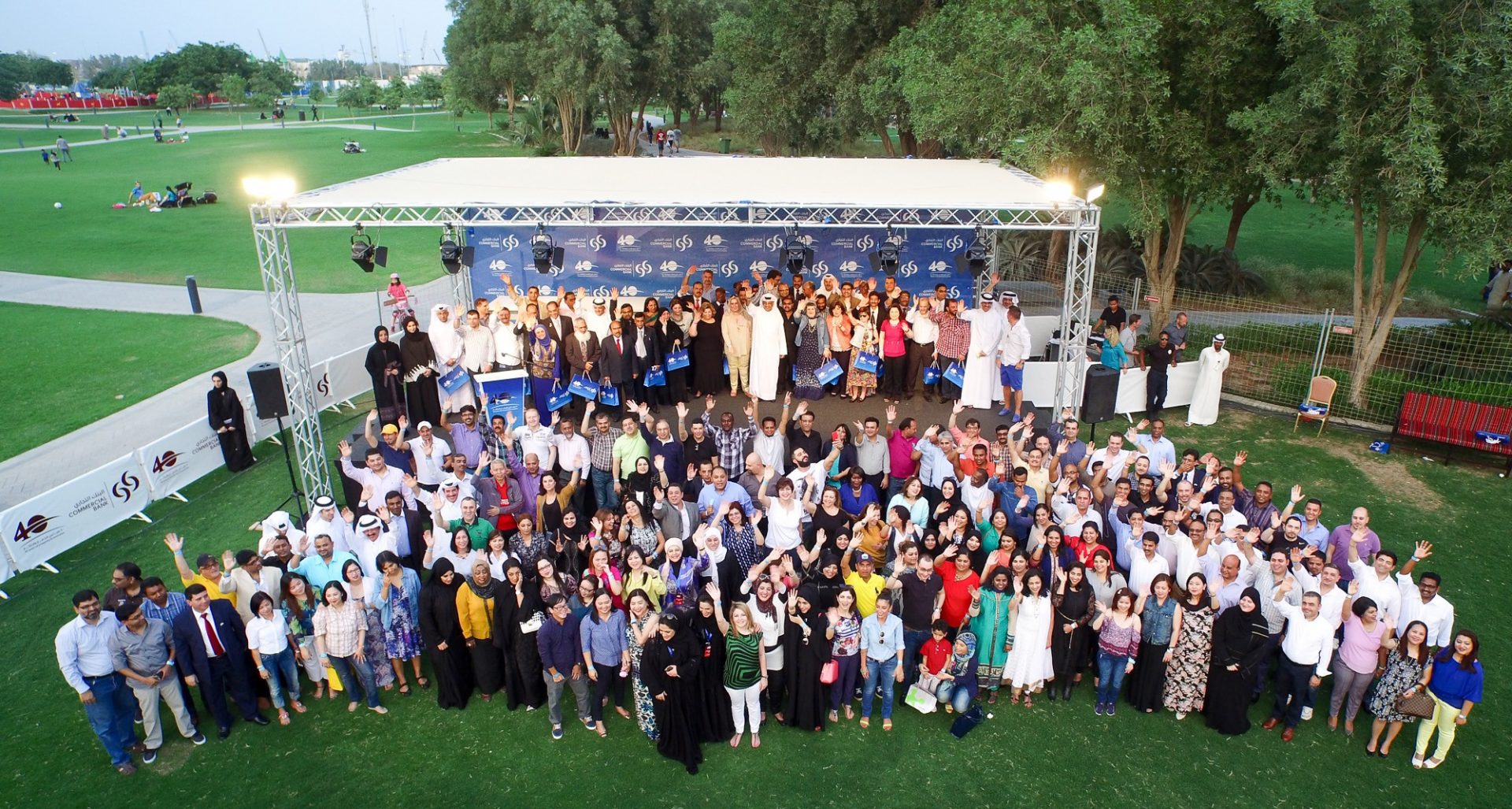 The third and last event in the anniversary event series was a public anniversary concert held at the MIA Park featuring the Qatar Philharmonic Orchestra. The concert included the live premiere of the Commercial Bank Anniversary Anthem, written exclusively for Commercial Bank by Qatari film composer Wael Binali.

The three events were embedded into the integrated anniversary campaign, coordinated by fischerAppelt together with the Commercial Bank marketing team.