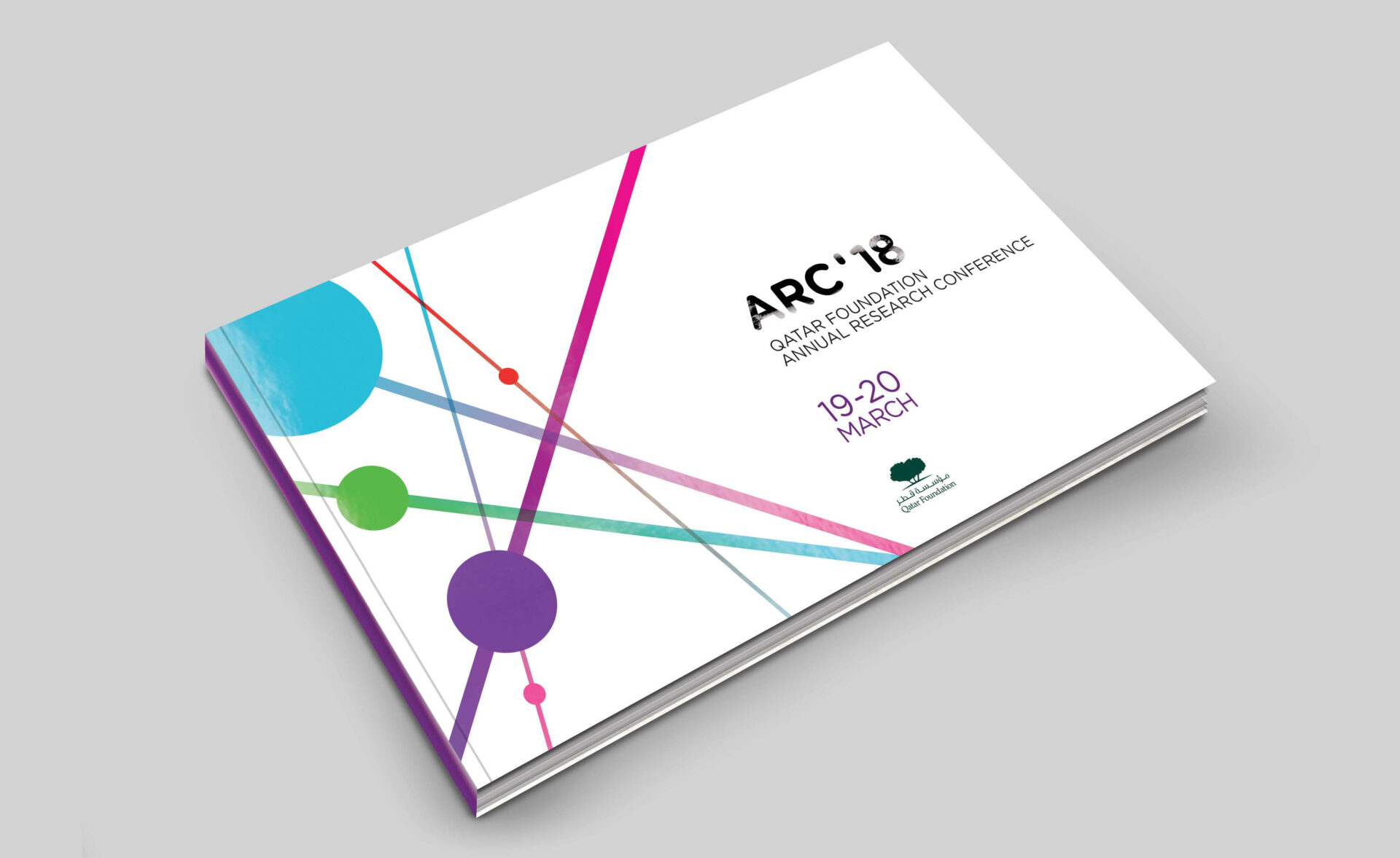 Qatar Foundation Research & Development
A fresh look for

ARC'18
Developing updated branding guidelines
For the Annual Research Conference 2018, fischerAppelt created a new look & feel.

The Task
Key task for the brand refresh of the Annual Research Conference was to maintain its core elements, including the conceptual framework of nodes and connections representing connected research, networks and the exchange of information, while transforming the graphic language into a sleeker, more elegant and modern look & feel.
The Solution
The new branding guidelines focused on a more modern, cleaner and sleeker look & feel using a revised colour profile with a set of primary colours and gradients, along with a cleaner approach to the nodes and connections.

The brand refresh was rolled out towards the Annual Research Conference 2018 held at the Qatar National Convention Center on 19 and 20 March 2018.