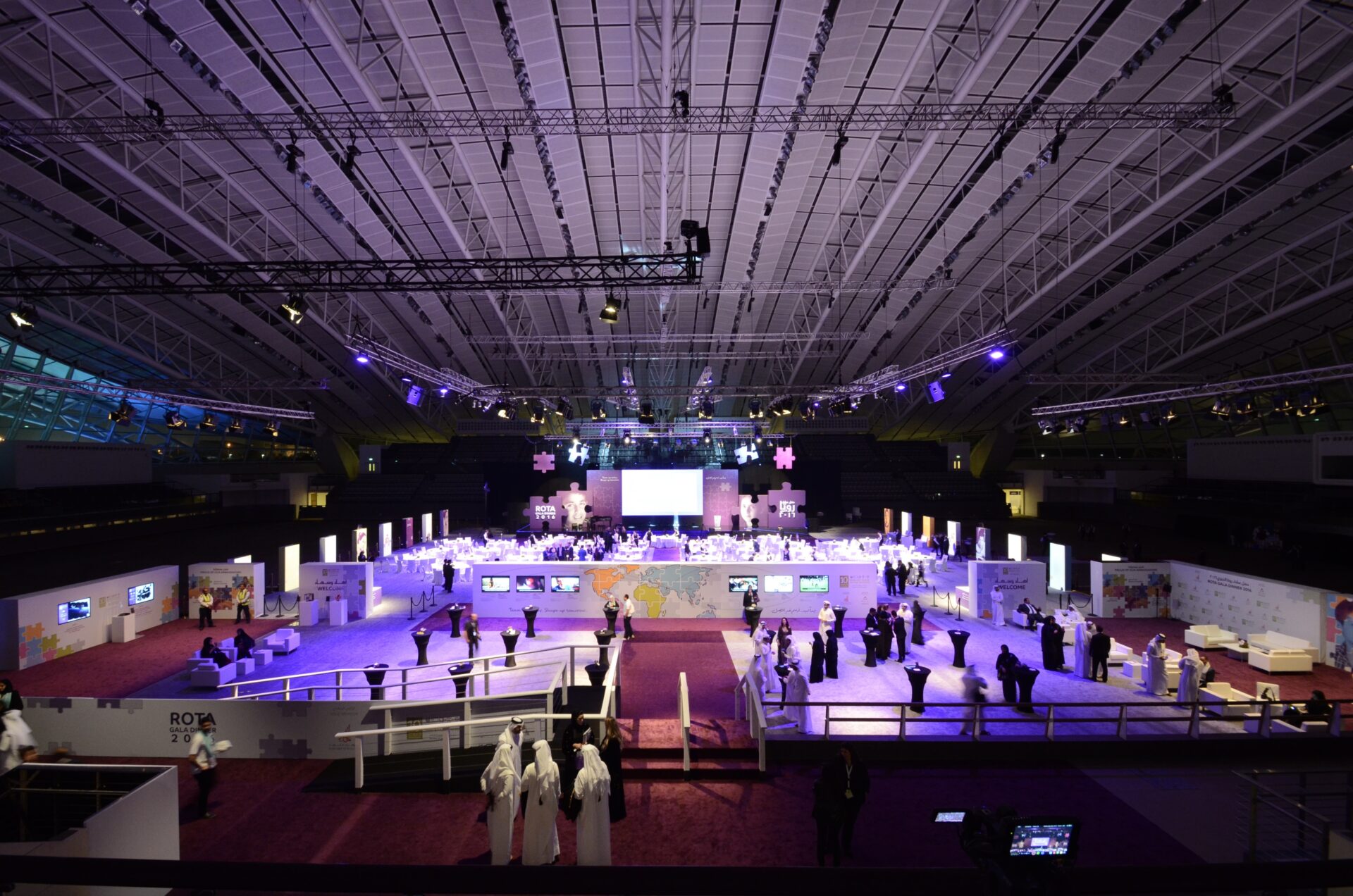 Reach Out to Asia
ROTA

Gala Dinner
The Reach Out to Asia fundraising gala dinner
Under the patronage of His Highness Sheikh Tamim bin Hamad Al Thani, the Emir of Qatar, Reach Out To Asia (ROTA) hosted its 6th Gala Dinner on 19 November 2016 at the Al Shaqab indoor arena.
The Task
The high-profile event is Qatar's biggest recurrent fundraising event set, raising funds for projects that provide access to quality education and learning facilities for underprivileged communities across Asia and the Middle East.
The task was to develop a creative concept for Qatar's most prestigious fundraising event including a unique look & feel to consistently apply throughout the venue design and event setting.
The Solution
A turnkey approach to the creative and technical / operational development of the event delivery. The venue provided a number of technical and operational challenges which were addressed through creative solutions for crowd flow, branding and AV installations.
The Result
The 2016 Gala Dinner hosted the motto"Team up today, Shape up tomorrow" and was attended by a host of dignitaries and celebrities, including H.H. Sheikh Hamad Bin Khalifa Al Thani, H.H. Sheika Moza Bint Nasser Al Misnad,H.R.H. Prince Al Waleed Bin Talal Al Saud, H.E. Sheikha Al Mayassa Bint Hamad Al Thani, H.E. Sheikha Hind Bint Hamad Al Thani and other VVIPs from Qatar and the Gulf region.
Renowned auction house Sotheby's, conducted the auction of several unique items and the ROTA projects which focused on initiatives in Bangladesh, Indonesia and Yemen, and for Syrian refugees in Jordan, Lebanon and Turkey.
Over 15 Million US Dollars in charity funds were raised at the prestigious event.