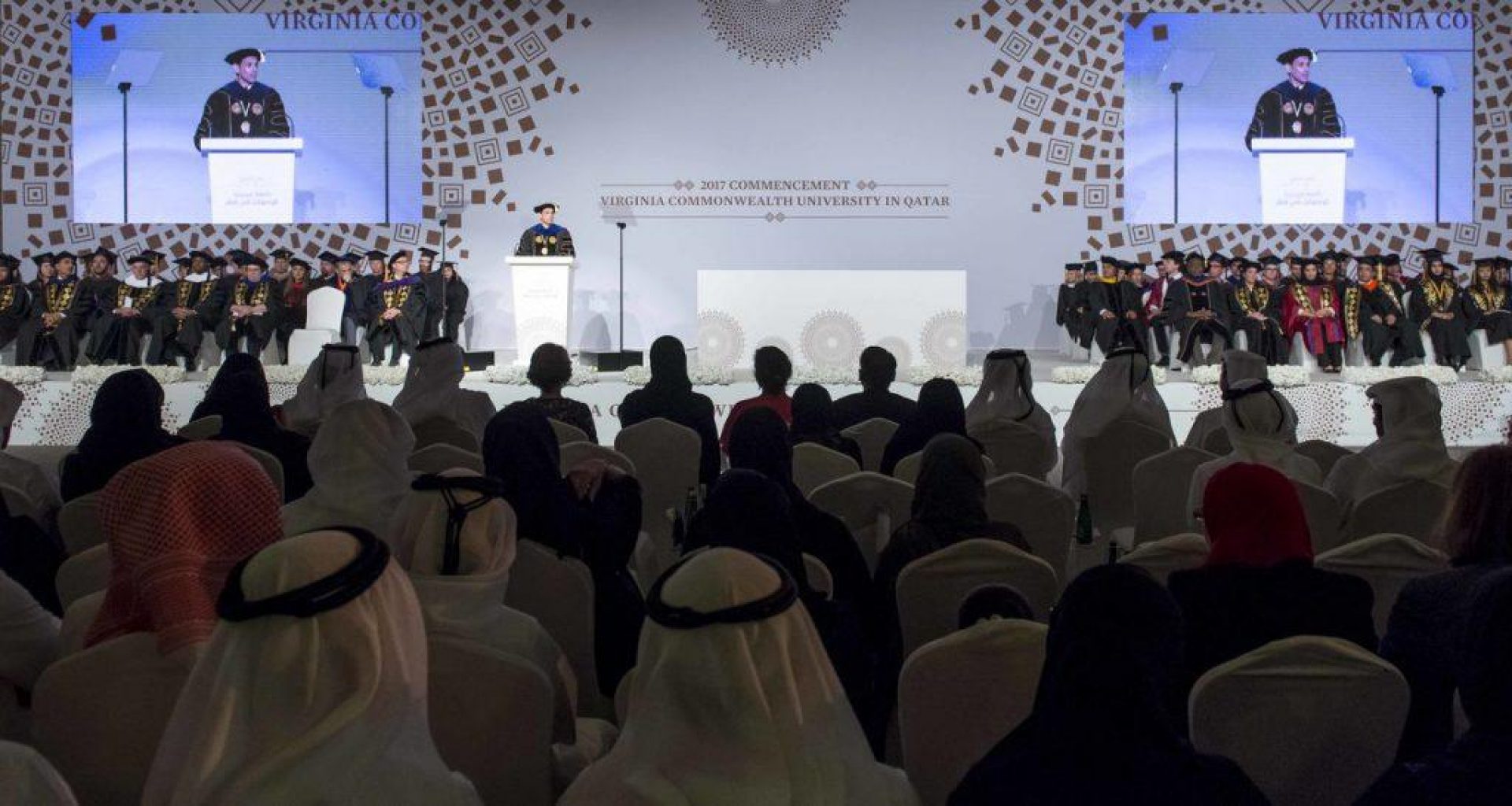 VCUQatar
VCU Qatar Graduation Ceremony

2017
VCUQatar Graduates Step into the Future at 2017 Commencement
The class of 2017 celebrated their graduation with 50 Bachelor of Fina Arts (BFA) degrees and four Master of Fina Arts (MFA) degrees.
VCUQatar held its 2017 Commencement Ceremony on May 1 at the HBKU Student Center.
The university conferred 50 Bachelor of Fine Arts (BFA) degrees in fashion design, graphic design, interior design, painting and printmaking, and art history, and four Master of Fine Arts (MFA) degrees in design.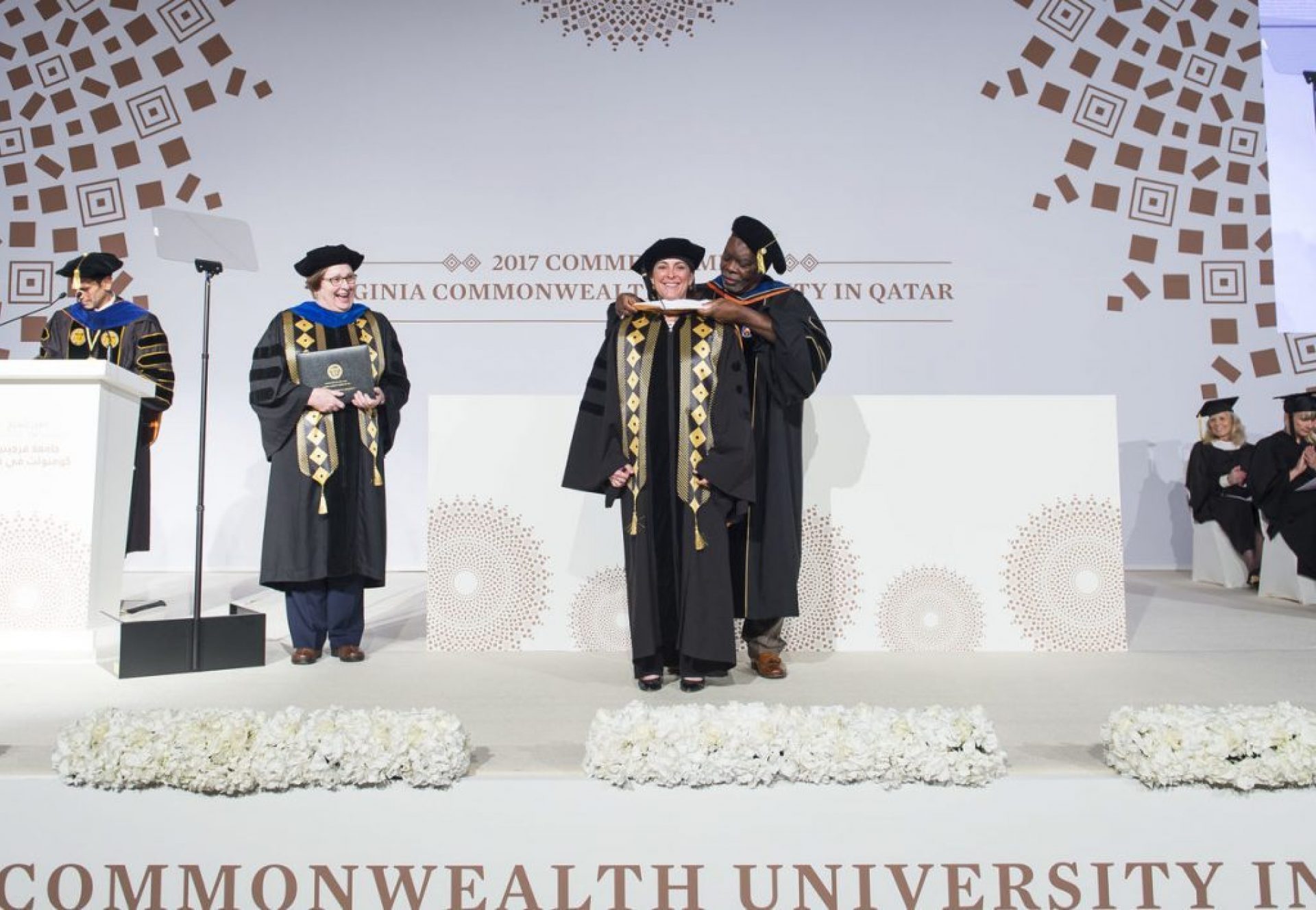 "VCU-Q has established a homegrown ecosystem right here in Doha - an ecosystem that promotes, develops and rewards innovation in art and design. The success of this mission is embodied in each member of the Class of 2017." Her Excellency said.
Further speeches were held by the dean as well as the class of 2017 Valedictorian and Salutatorian which were well received.