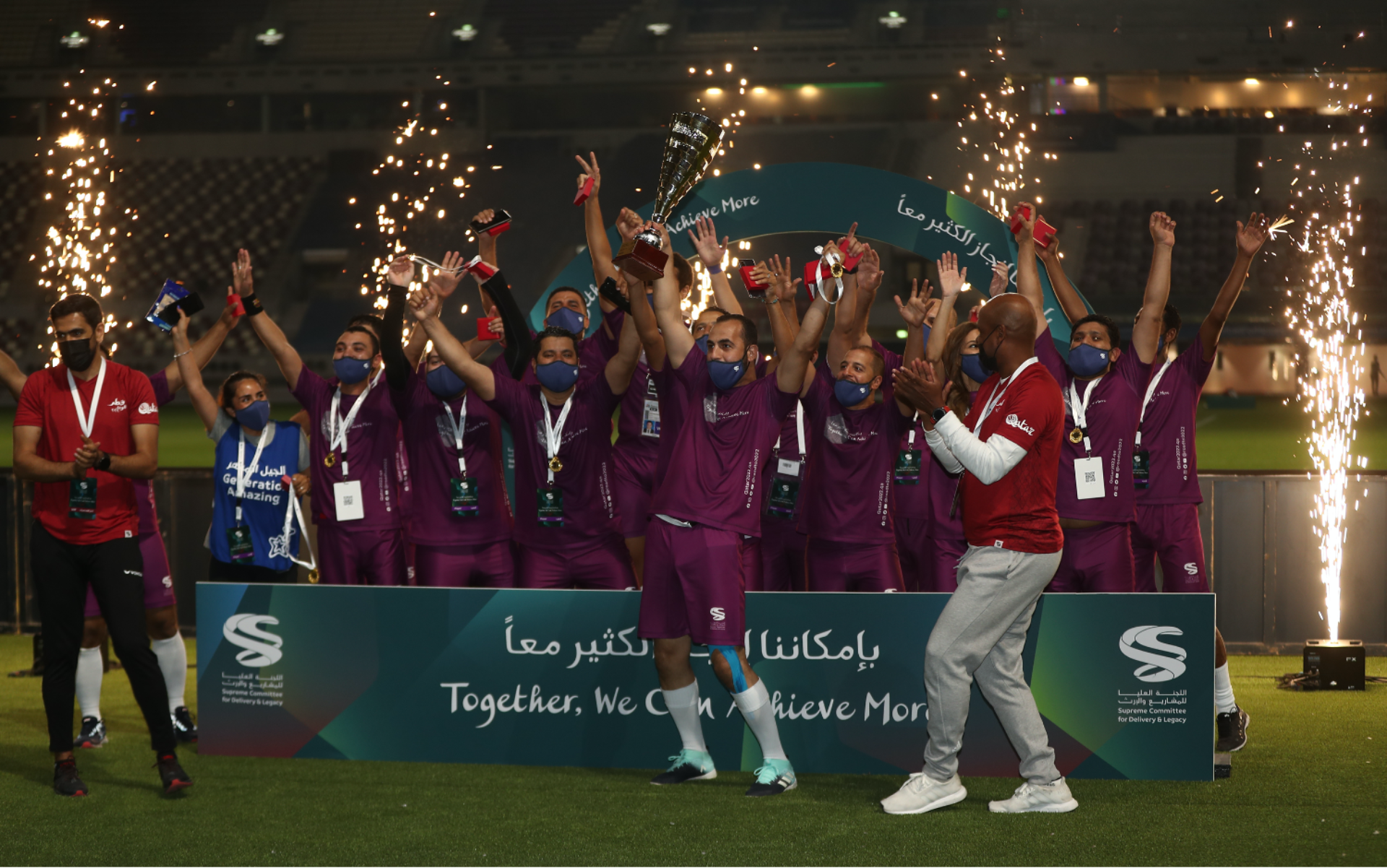 Supreme Committee for Delivery & Legacy
International Volunteer Day

2020
The International Volunteer Day 2020 was the first large-scale COVID-19 safe event in Qatar in 2020 held after the start of the pandemic.
The Task
In commemorating the International Volunteer Day (IVD) 2020, Qatar wanted to thank and recognize all volunteers for their efforts in supporting the Supreme Committee in delivering its programs since 2018.
For this occasion, a creative solution and meticulous planning were required for the IVD 2020- to be Qatar's first large-scale and COVID-19 safe event.
The Solution
fischerAppelt planned and organized a fully COVID-19 safe event at the Khalifa International Stadium, welcoming more than 600 attendees. To guarantee the highest standard of safety, extensive safety measures were put in place, including testing all guests, suppliers and organizers for COVID-19, within 48 hours prior to the event.
The three-hour program included a friendly football match, games, catering, entertainment and show elements as well as speeches by the SC ambassadors and the SC secretary general.