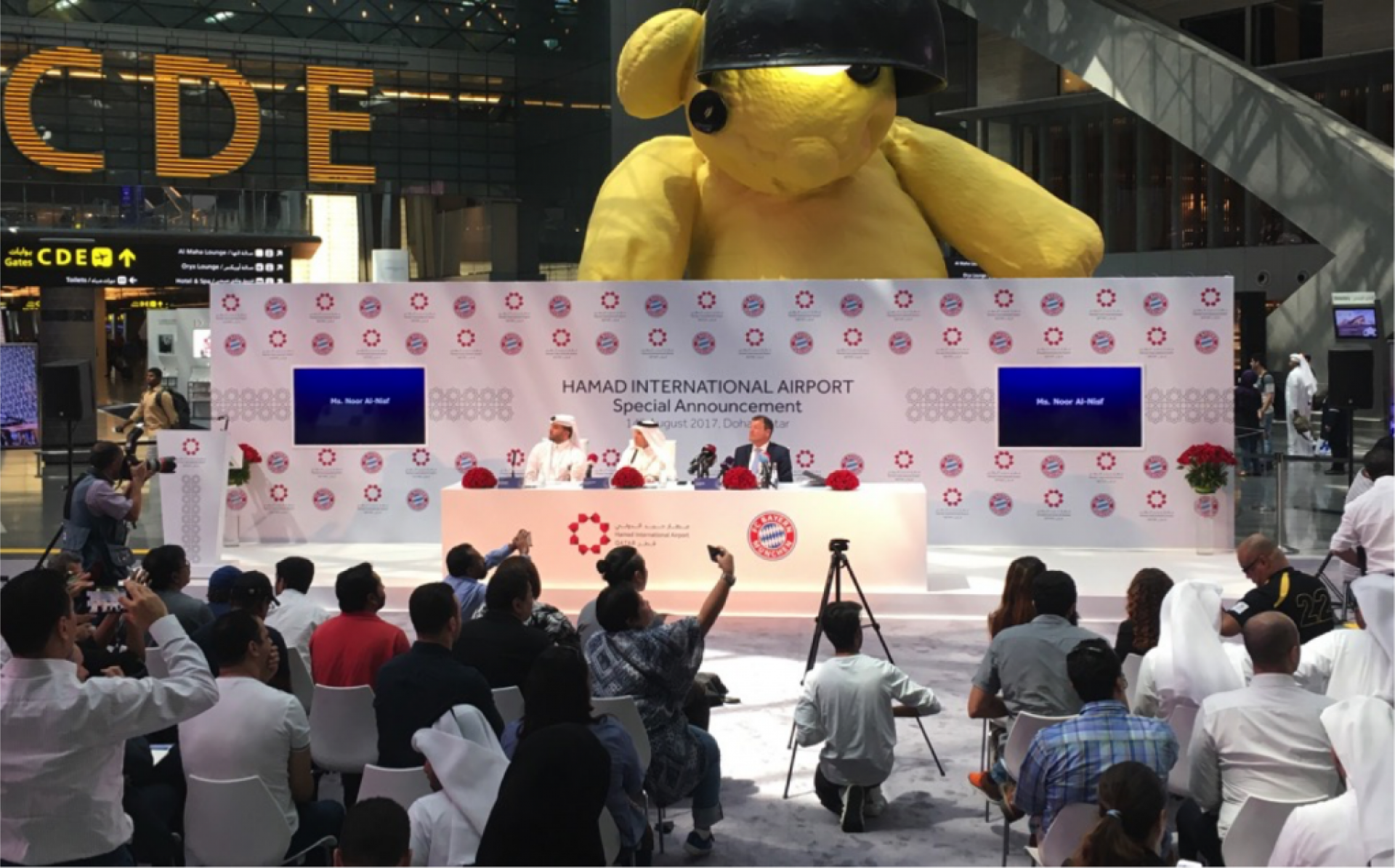 Hamad International Airport
Press

Conferences
Announcing important news to the world
Whether a press conference is part of a larger project or a solitary task, fischerAppelt has the experience to ideate, plan and deliver the perfect solution. Every time.

The perfect solution - every time.
Introducing new products, campaigns and events to the world, fischerAppelt has organized dozens of press conferences for a range of Qatari and international brands as part of overall event delivery such as the Porsche Cayenne launch, Shop Qatar campaign, Qatar Summer Festival or Qatar National library Opening.

fischerAppelt plans and delivers press conferences as turnkey projects including logistical requirements, required permissions, technical set-up, content management, and scheduling.
In addition to press conferences embedded in larger projects, fischerAppelt also organizes press conferences as solitary events, such as the FC Bayern Munich store opening at Hamad International Airport, the launch of the FIFA Airplane livery by Qatar Airways and several product launches for Vodafone Qatar.