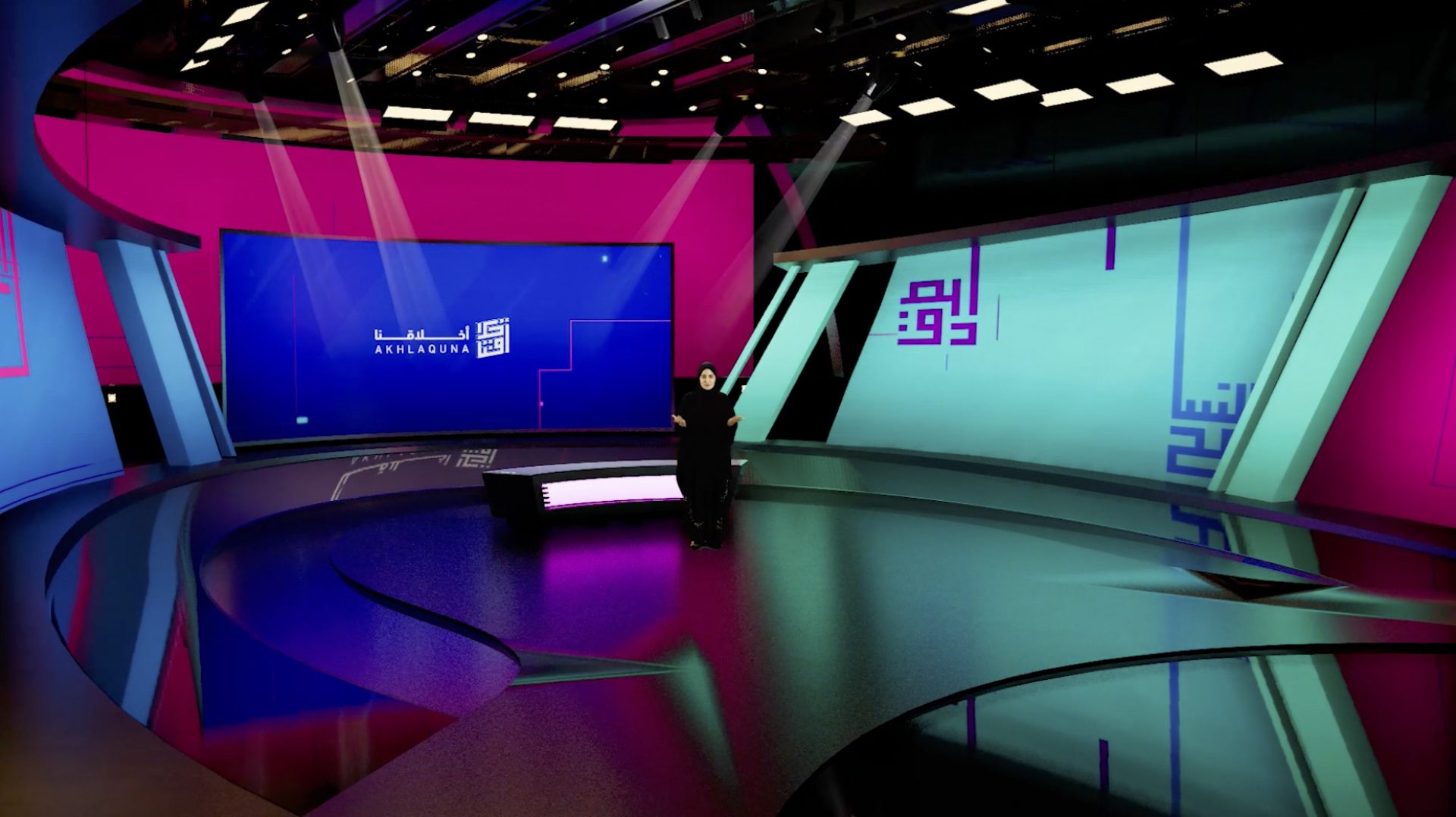 Qatar Foundation
Digital/Hybrid Akhlaquna

Awards
An engaging and innovative digital live experience
On 20th October 2020, Qatar Foundation (QF) held for the first time a hybrid virtual award ceremony for the Akhlaquna Award, honoring members of Qatar's community who demonstrate social awareness, compassion, and thoughtfulness towards others, improving society through the example they set to become leaders and agents of change.
The Task

In previous years since the establishment of the initiative in 2017, the recipients were honored with the award during the annual Qatar Foundation Convocation which has been produced by fischerAppelt since 2016.


During the ongoing Coronavirus pandemic, fischerAppelt was tasked to conceptualize a dedicated hybrid virtual award ceremony; a merge of a digital component that connected audiences attending the prestigious ceremony on various digital platforms including QF's social media channels and an in-person event where the winners were awarded and honored in person by H.H. Sheihka Moza bint Nasser, Chairperson of Qatar Foundation.
The Solution

A hybrid virtual event concept was developed which featured a stage and audience set at the Education City Ceremonial Court, carefully designed to incorporate COVID-19 safety precautions and social distancing measures aligned with the Ministry of Public Health guidelines for the re-opening phase 4 and international guidelines for COVID-19 event safety.

In addition to the physical set, a customized virtual studio was designed which linked the live feed from the event setup with the digital event broadcast. This was accomplished through a green-screen production for the virtual MC which was composed into the virtual studio along with a keynote speech and other contributions from stakeholders. The virtual MC and the live MC on set handed over from and to each other along the program for a seamless event journey for hundreds of attendees watching the ceremony.
fischerAppelt also produced several films as part of the program, creating an engaging and innovative digital live experience.