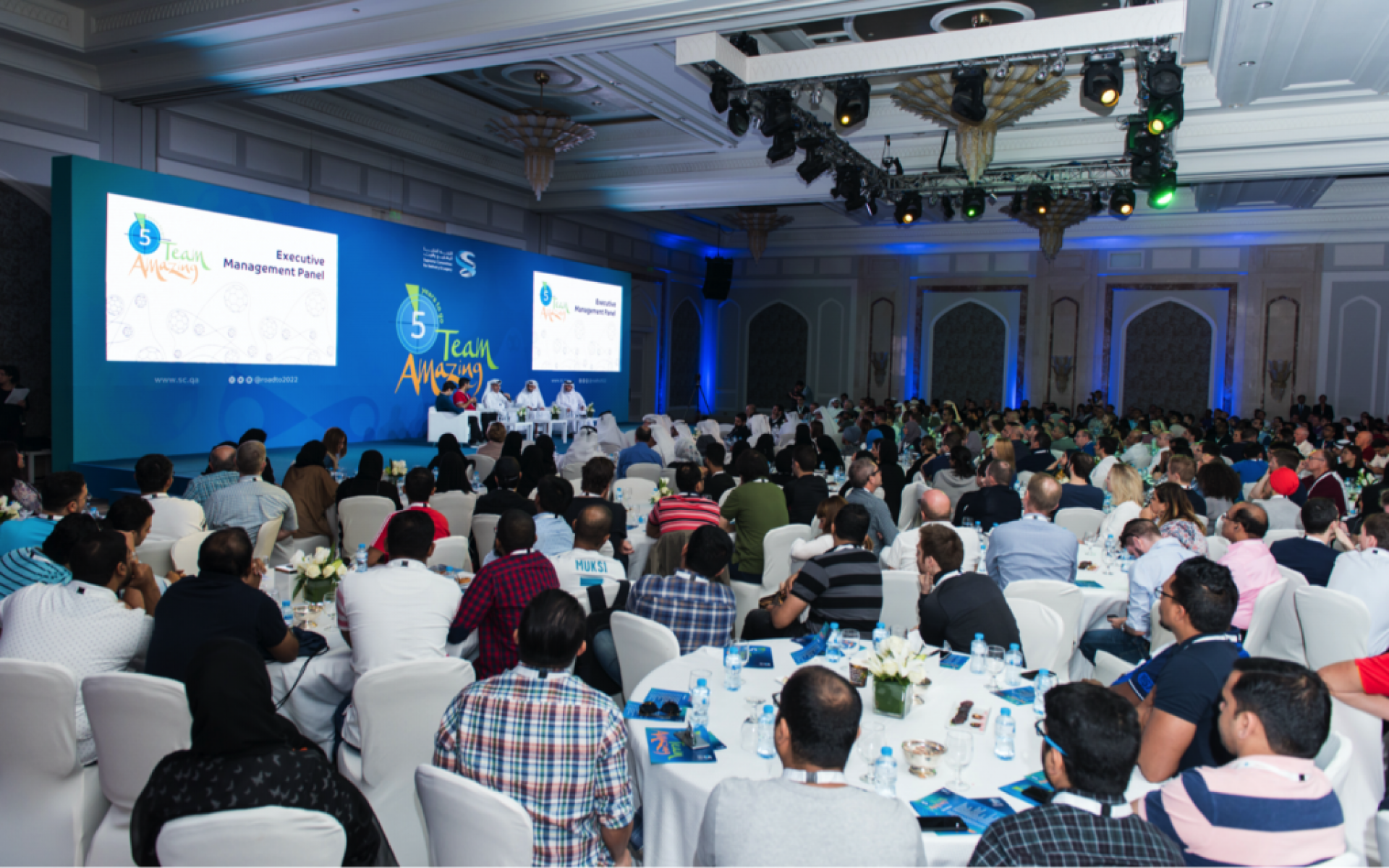 The Supreme Committee for Delivery & Legacy
A special day for the

Supreme Committee for Delivery & Legacy
Over 500 employees gathered at the Four Seasons Doha for the 2017 staff day to celebrate successful milestones delivered and the 5-year mark towards the 2022 FIFA World Cup in Qatar.
The Supreme Committee for Delivery & Legacy tasked fischerAppelt with the planning, organisation and implementation of the 2017 Staff Day for all its employees.
The event was of great significance as it marked 5 years remaining towards the historic FIFA World Cup™ in 2022.
The staff day aimed to boost morale and focus the efforts on delivering a the landmarkFIFA World Cup™ 2022 with a set of custom-made activities and an engaging programme.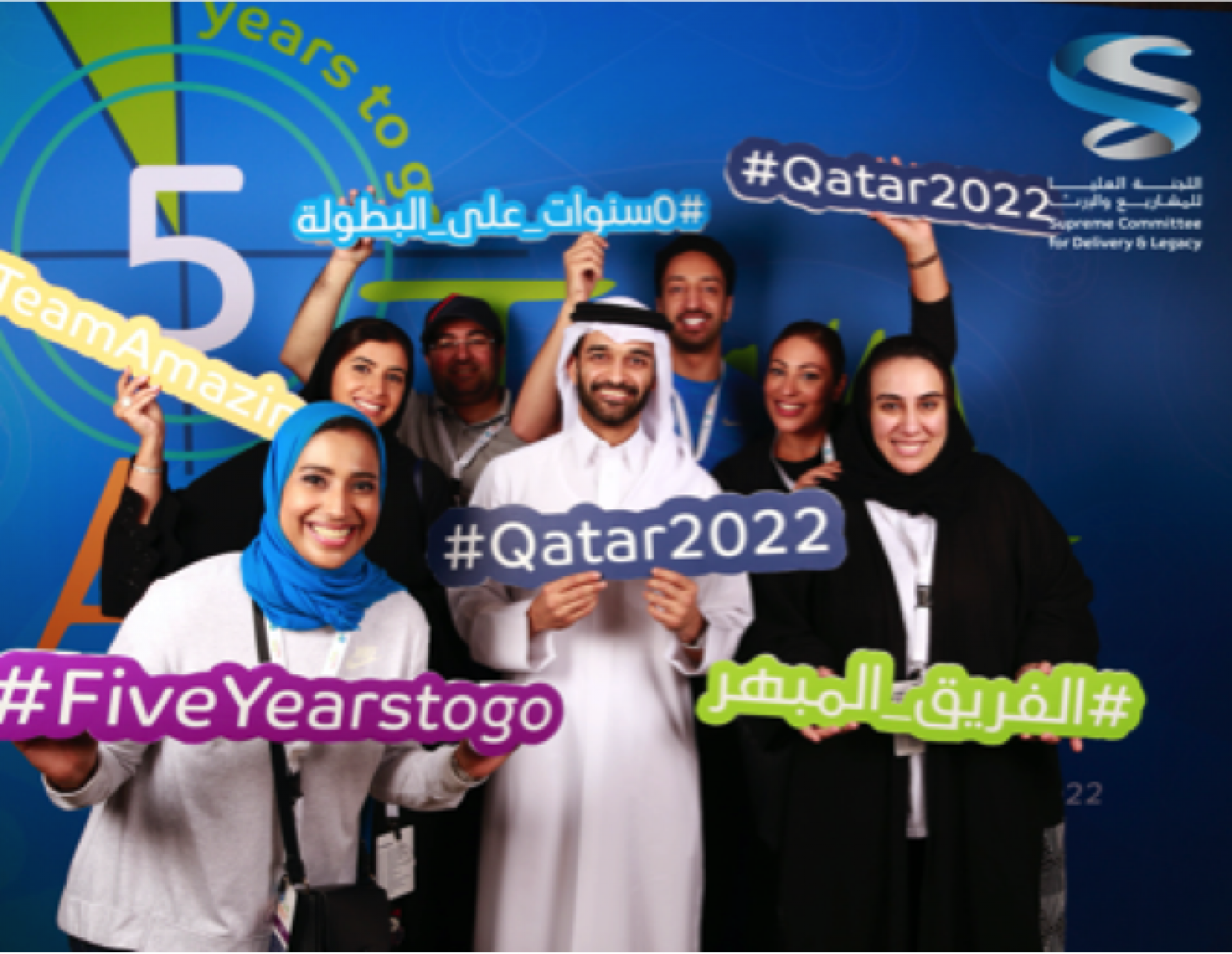 Key elements of the creative work was the conceptualisation of a unique team activity which would allow all employees to engage in an activity at the same time which would reflect values, programmes, milestones and important other elements of the Supreme Committee for Delivery & Legacy as well as football in general in one concept. A massive "Chain Reaction" was implemented, with many different stations and content elements, built by the employees with simple everyday objects.